BMW, Intel, Mobileye form autonomous car super-group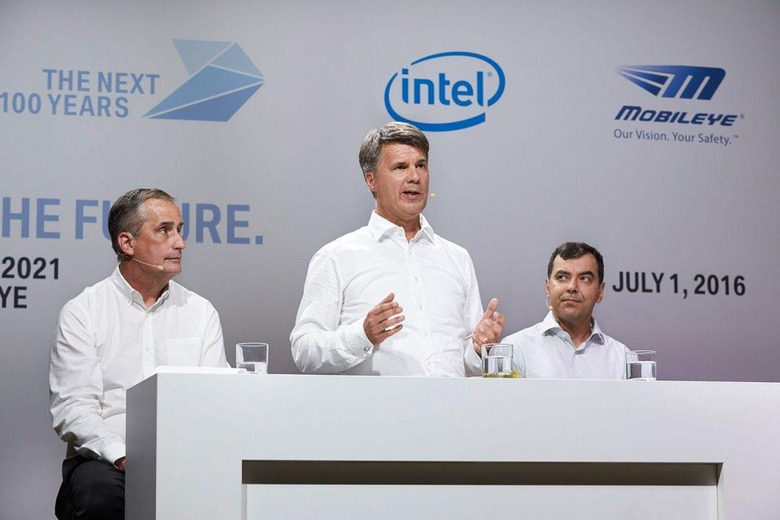 A team-up of epic proportions has just formed between BMW Group, Intel, and Mobileye to create solutions for automated vehicles into "series production" by the year 2021. That's a very short amount of time by automotive standards – just 5 years when this article is set to be posted. There, the group will create "fleets of fully autonomous cars as basis for new mobility services in urban environments." And that's just for starters.
These three brands have decided to team up to bring what they call a "standards-based program" that they say will "quickly bring autonomous vehicles to market." We only hope the rest of the automotive industry will be on board for this trip right from the get-go.
To begin, the BMW iNEXT model will be "the foundation for BMW Group's autonomous driving strategy and set the basis for fleets of fully autonomous vehicles." This model will be in play for both urban environments and out traveling on highways.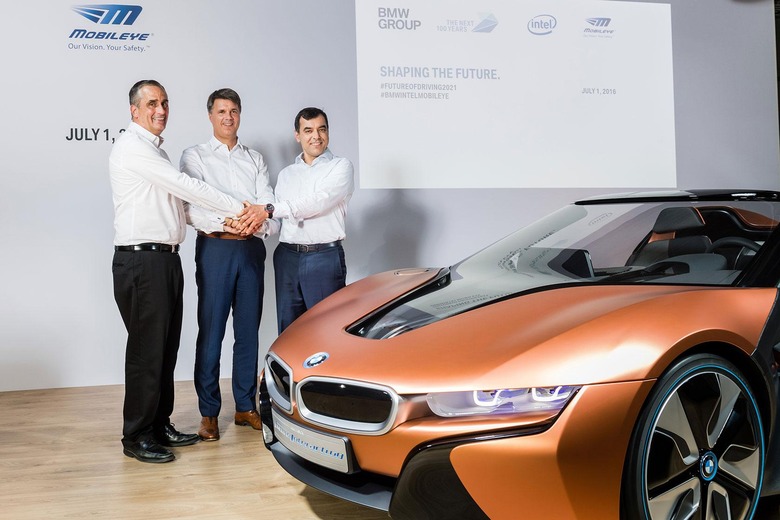 Part of this vision is a set of levels. These levels are what transform the driver experience – beyond what we do today, driving and paying attention to the road, effectively piloting our vehicle.
Level 3, as they've named it, is "Eyes Off" – that means the driver still has their hands off the steering wheel, but they are still at least somewhat aware of their surroundings, and still need to pay attention to what's going on around them. Level 4 is "Mind Off", which turns the driving experience into one of "leisure or work time."
Level 5 is "Driver Off", allowing vehicles to drive themselves, without a human driver inside. According to BMW, "The common platform will address level 3 to level 5 automated driving and will be made available to multiple car vendors and other industries who could benefit from autonomous machines and deep machine learning."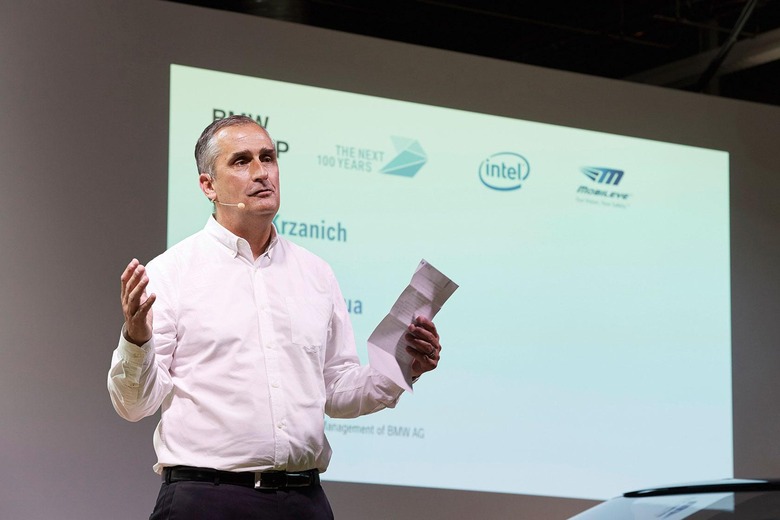 "Highly autonomous cars and everything they connect to will require powerful and reliable electronic brains to make them smart enough to navigate traffic and avoid accidents," said Intel CEO Brian Krzanich.
"This partnership between BMW Group, Intel and Mobileye will help us to quickly deliver on our vision to reinvent the driving experience. We bring a broad set of in-vehicle and cloud computing, connectivity, safety and security, and machine-learning assets to this collaboration enabling a truly end-to-end solution."
Photos in this article come from BMW Group Headquarters in Munich where a press conference on this development between the three companies has commenced.