Intel AppUp store gets SEGA Mega Drive classics, B&N content and more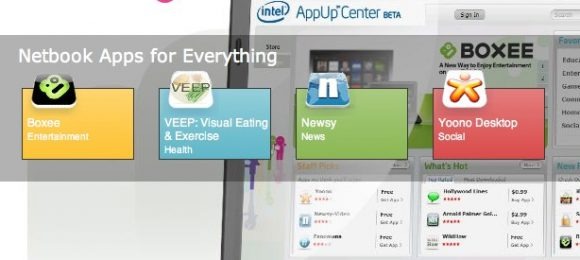 Intel's AppUp download store has hit "gold" status and gone live, having first started showing up on netbooks back in January.  The silicon manufacturer listed their new partners in AppUp at IDF 2010 today, including the news that SEGA will be porting Mega Drive classics over and that Barnes & Noble will also be adopting the store.
Other partners include US retailers Best Buy and Chroma, together with UK retailers Dixons and Currys.  The Unity game development tool will also be coming to the AppUp store, opening up the potential for more intensive gaming experiences for ultraportable devices, together with the Havok SDK which developers can use to create realistic cloth and skin models.
AppUp will initially be available on Windows and MeeGo netbooks using Intel Atom CPUs, with Intel planning to extend the download store to TVs using their CE4100 SoC, smartphones and other devices.  Both paid and free apps will be on offer, and there will be trials available prior to purchase.