Intel and Lenovo bring Classmate+ PC to school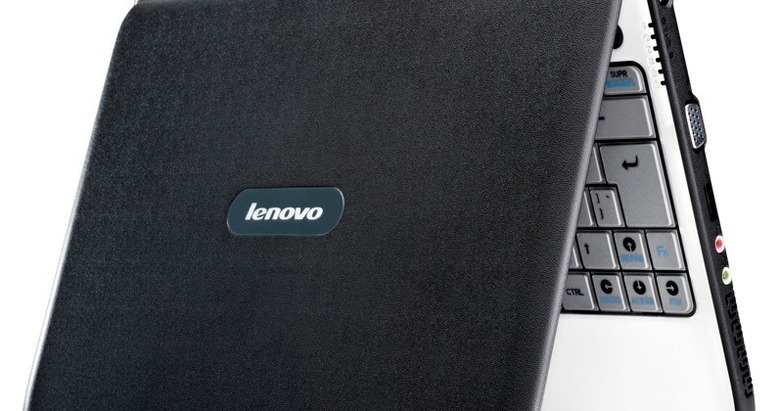 Intel and Lenovo have partnered up to launch the Lenovo Classmate+ PC, an Atom-based 10.1-inch netbook running Windows 7 and targeted at schools and developing nations. Based on Intel's original Classmate PC reference design, the Classmate+ PC has a choice of HDD (up to 250GB) or SSD storage, along with a 1.3-megapixel webcam.
Connectivity includes WiFi, ethernet, a 4-in-1 memory card reader and several USB ports. No word on runtime estimates yet, but kids will get an integrated carry-handle so they can more readily tote the Classmate+ PC between lessons.
Unfortunately, only educational institutions and other agencies will be able to actually buy the Classmate+, since Lenovo won't be selling them direct to consumers. The 158,000 are headed off to the Conectar Igualdad 1:1 program run by the Organization of Ibero-American States this spring.
Press Release:
Lenovo and Intel® Extend Digital Learning with New Lenovo Classmate+ PC

Brings Schools Effective, Affordable PC Technology as Part of Intel Learning Series;

First PC Deployment of 158,000 to Improve Learning for Students in Argentina

RESEARCH TRIANGLE PARK, N.C. and SANTA CLARA, CALIF. – March 10, 2011: Today, Lenovo and Intel Corporation announced the Lenovo Classmate+ PC, a purpose-built laptop designed to improve learning for students in grades K-8.

The Lenovo Classmate+ provides schools an affordable, child-friendly complete hardware and software solution. Based on the Intel Learning Series reference design, the PC will come pre-loaded with the Intel Learning Series software suite, specialized educational software and a variety of teaching resources. This spring, the Organization of Ibero-American States will deploy the first wave of 158,000 Lenovo Classmate+ laptops as part of its Conectar Igualdad 1:1 computing program, which will equip students throughout the country with PC technology.

"As the fastest-growing PC company in education, we are committed to creating education solutions that improve schools' efficiency, as well as leading initiatives to evaluate how technology can measurably improve learning outcomes," said Michael Schmedlen, director of Worldwide Education, Lenovo. "Our work with Intel to offer products like the Lenovo Classmate+ PC will create more opportunities for K-8 administrators, teachers and students to realize the benefits of technology-enriched 1:1 learning experiences."

"Lenovo is the first multi-national company to offer the Intel Learning Series classmate PC for the global education market," said Kapil Wadhera, General Manager, Education Markets Platforms Group, Intel. "We are thrilled to welcome Lenovo to the Intel Learning Series Alliance and to work with them to extend the platforms availability to benefit more students and teachers around the world."

Intel Learning Series Momentum Continues

Since its introduction, more than 3 million Intel-powered classmate PCs have shipped globally. The Lenovo Classmate+ laptop is designed for how children learn, based upon years of Intel's ethnographic research in education and Lenovo's heritage in this segment. The PC combines a modern design with ruggedness, full PC functionality and enhanced performance. The configurations pass rigorous testing with their drop-resistant exteriors and spill-resistant keyboards.

The Lenovo Classmate+ PC offers a full computing experience, equipped with an Intel® Atom™ processor, Ethernet and WiFi Internet connectivity, Windows 7 operating system and high-capacity storage up to 250 GB or solid state drive options. It also comes with a 10.1 inch LED backlit screen, a 1.3 megapixel camera, multiple USB ports and a 4-in-1 card reader to support viewing multimedia.

Lenovo Launches Learning Environment to Rewrite Technology-Lead Curriculums

The new Classmate+ PC is a part of Lenovo's new Learning Environment, a model for how technology in education works in a classroom and 1:1 environment. The Lenovo Learning Environment, which is located in the company's Customer Innovation Center at its U.S. headquarters in Morrisville, N.C., provides a place to evaluate educational technology, offers professional development resources for teachers and serves as a feedback lab for students testing Lenovo PCs.

Pricing and Availability1

The Lenovo Classmate+ PC is available immediately worldwide to qualified education and government customers through Lenovo sales representatives and channel partners. The price of the Classmate+ PC will vary in each market based on regional taxes, tariffs and configuration options.