Intel and AltspaceVR Shared Virtual Reality hands-on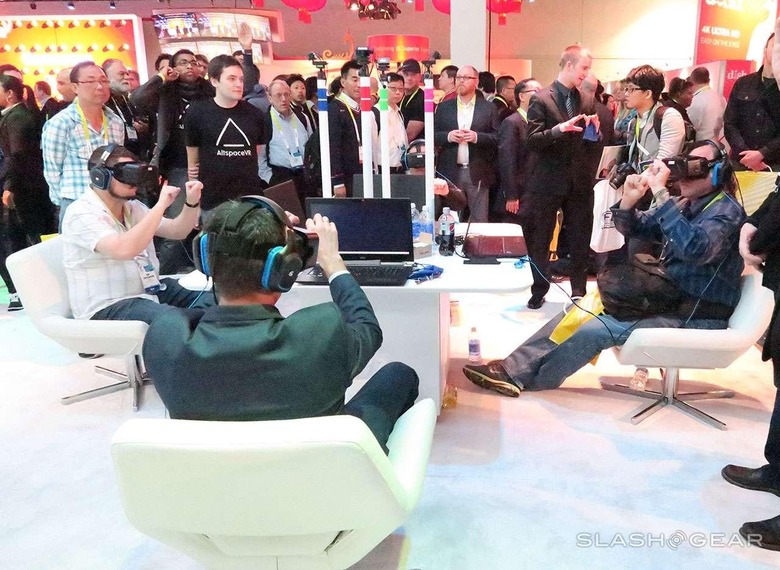 Every added building block to the Virtual Reality space creates a whole new level of immersion. The folks at AltspaceVR have collaborated with Intel to present not only a virtual reality space with Oculus Rift, not only the Oculus Rift DK2's external camera to track hand movements, but connectivity between users. The people you see here aren't just playing virtual volleyball with each other, they're interacting with another user from the AltspaceVR staff using a headset at their headquarters in California.
This system is what Intel and AltspaceVR call the world's first immersive social VR platform. We had a chat with AltspaceVR CEO and Founder Eric Romo on the setup they had ready to roll at CES 2015 – he suggested that being in the same space in virtual reality – meeting in the virtual space and enjoying the same space regardless of physical proximity – opens up new doors for communication.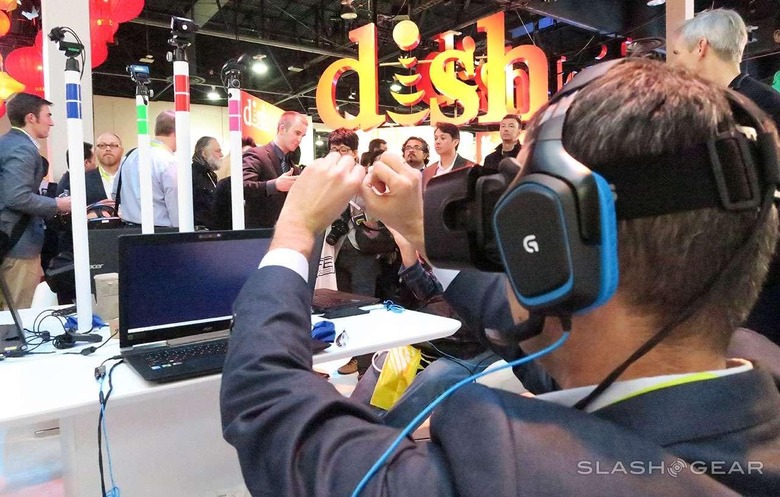 Imagine a world where you're able not only to live-tweet a TV program you're watching, but to virtually engage with the biggest fans of that show in a single, virtual space.
Imagine meeting your heroes in a virtual space where distance and availability would normally separate you.
Here we're seeing a simple concept – four users playing a tiny game of volleyball on a court. Each player is represented by a brightly colored unit with a head and arms, and each user is able to both speak and listen to one another like they were all in one room together.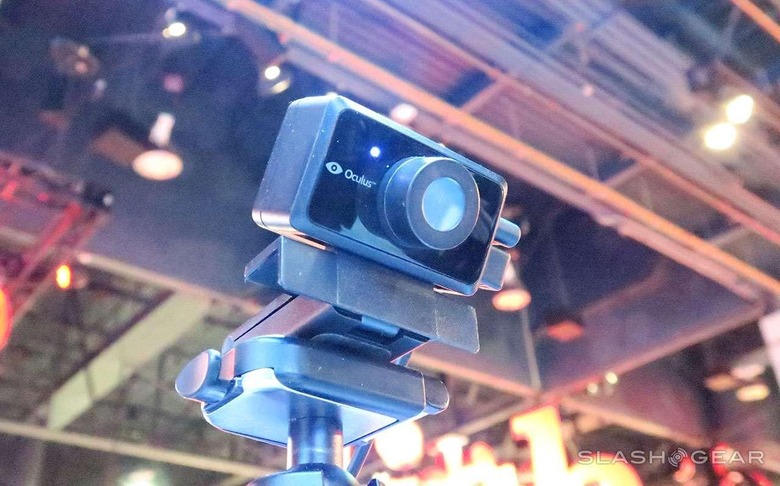 Romo spoke with us of other experiences they'd set up – ones in which there were sets of users from around the world, speaking in groups in a room. Moving about the room to engage in a virtual space.
Think of this as another big building block in the virtual reality experience. It's not outside of the realm of possibility that we'd be conducting VR meetings between world leaders in the near future instead of just using video chat.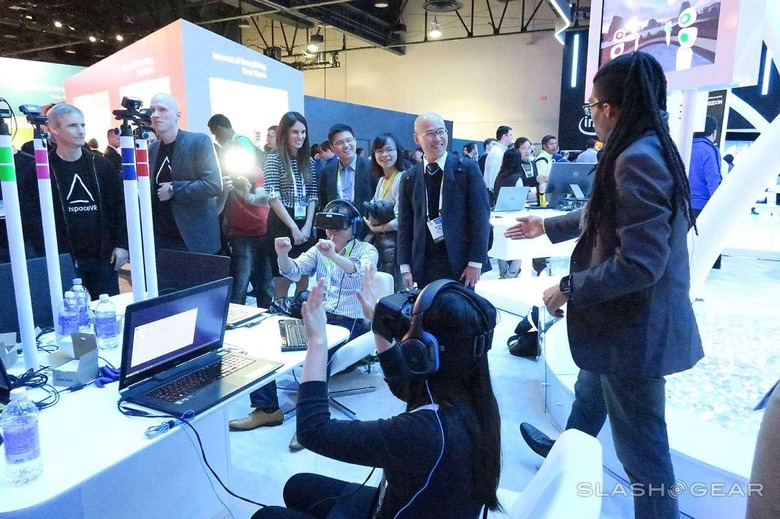 More likely though FIRST, at least, we'll be using this system for games. Can't wait!
Over at AltVr you'll be able to join the Beta and join in on the fun – just so long as you've got an Oculus DK2 in your possession, of course.
NOTE also: AltspaceVR was founded in 2013 and has since received a cool $5.4 million in funding from Google Ventures, Dolby Family Ventures, Formation 8, and other similar groups.