Instagram's rolling out new video view counter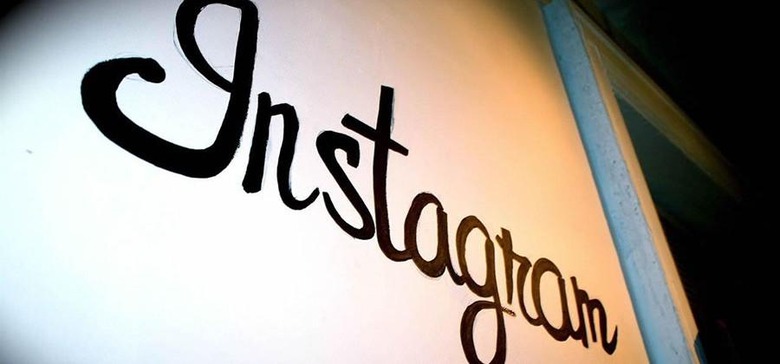 Instagram is known for its images, but the service allows video uploads, too, and the instances of video viewership have been increasing steadily, particularly in the last handful of months. In light of that comes a new feature, video view counts, enabling anyone to see how often a video has been watched. The view counter, which will be rolling out over the next few weeks, is found where the "likes" used to be.
Instagram announced the new feature today, saying that users will start seeing it "over the next few weeks." Views, of course, are far more suitable to monitoring one's video popularity than "likes," and they're commonly available on most other video platforms, or similar metrics are (loop counts on Vine, for example).
The "likes" statistic won't be disappearing, though; tap the views counter under the video and — as shown in the screenshot below — you'll see a list of users who have liked the video, as well as the option to follow them.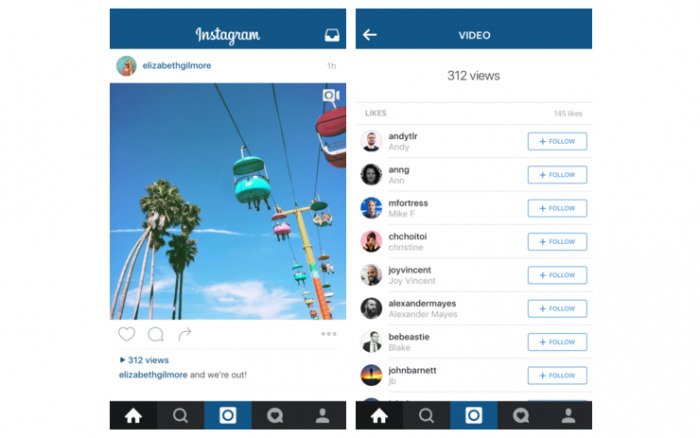 Videos arrived on Instagram a coupe of years ago, and the company says it has watched "video storytelling on Instagram take off." The service also teases that it has many other changes to video on the service in the pipeline, but it doesn't go into any details about what users can expect, nor when we'll see the next feature roll out.
Why add the new feature? Viewers will probably be more inclined to upload videos on Instagram if they can see how often they're getting views on the platform — otherwise, they can only guess by "likes," and those likes may be very slight in comparison to the number of people watching. Advertisers, meanwhile, already had access to video views, and so while advertisers won't come flocking in light of the new feature, an increase in video uploads could itself lead to an increased number of advertisements going up.
This isn't Instagram's biggest update this week, though. On Monday, the service rolled out an account switching feature on both iOS and Android after months of testing. With this, users who have more than one account are able to add all of them to their mobile app and then toggle between them without logging out and back in. That feature is rolling out now.
Can't get enough Instagram? Head into our related tag portal for all the latest news, and hit up the timeline below!
SOURCE: Instagram