Instagram rolls out account switching to iOS and Android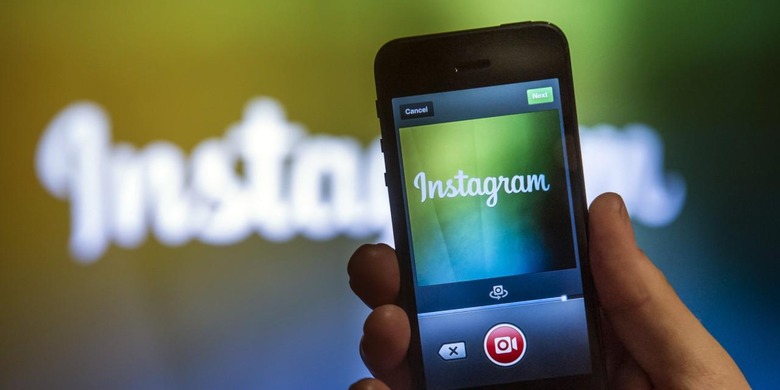 Users have been asking, and
is finally making it happen: the service has just announced upcoming support for switching between accounts, a feature that just recently cropped up in testing again after having surfaced briefly last year. The feature is rolling out as of this week, though many users aren't seeing the option to add another account yet, and it is coming to both the iOS and Android apps. Once available, users will simply need to add their accounts in the app, then tap to toggle.
Instagram announced the feature in a post today, saying that it is coming to version 7.15 (the current version) "starting this week." Users will be able to add up to 5 accounts, at which point they can be toggled between without having to log out of one and into another. Once added, push notifications concerning all of the accounts will be delivered, though Instagram
this will vary based on how many devices are logged into the account.
To add the extra accounts (once the feature makes its way to you, that is), you'll need to head into your profile from the mobile app and click the gear icon or triple-dot icon in the top right (depending on which platform you're using). Select the new "Add Account" feature and then enter the login details.
The account will be added, after which point you'll be able to select it by tapping your username in the profile and then selecting the other account. If you ever want to remove one of the added accounts, repeat the above process, but choose "Log out of" instead to log out of that account. This will cause it to be removed.
Head into
for more details.
Signs of the feature
again last week via testing with the iOS app, though it wasn't the first time Instagram has tested the feature. In the latter part of 2015, signs of account switching being tested
first with the Android app.
Users have long been asking for the option, having been relegated to the aforementioned clumsiness of logging out and then back in; while effective enough, it was far more cumbersome, and positively archaic when contrasted with account switching in apps like Twitter. Now maintaining that top secret Instagram account along with your publicly visible and far more fake one is easier than ever.
Check out the timeline below for more Instagram news!
SOURCE: