Instagram's new camera in brief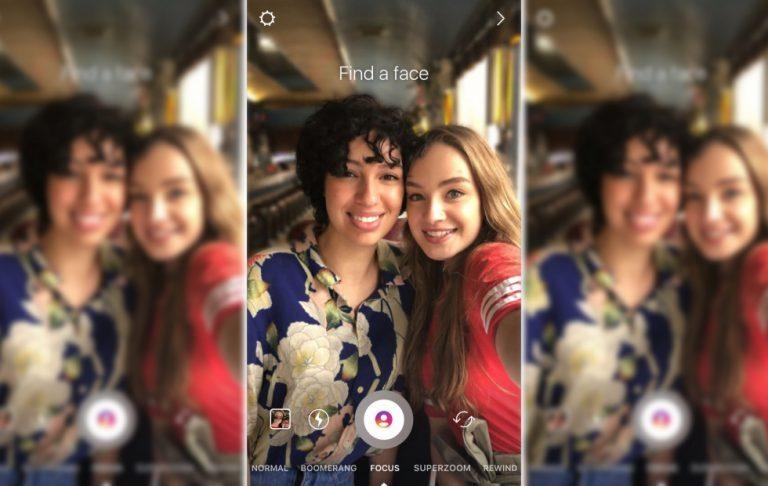 Instagram updated their apps this morning with a new sort of Focus Camera. This camera uses some smart calculations to figure out what part of the photo is the person, and what's background. With this new mode, "Focus" will allow the user to take photos and video in what's commonly known as a sort of "portrait" mode. This new mode aims to be "giving the photo that polished look."
Of course, if the user has no real idea how to use this feature as it was intended, it can create some rather awful results. Especially if the user is capturing something that does not include a human being – things might get strange real quick. This feature is similar to the "Portrait Mode" that's appeared in several manufacturer camera apps over the past couple of years.
"To take a photo or video of a person in focus mode, tap Focus at the bottom of the screen," said an Instagram representative. "When you take a focus photo or video of someone, the person stays in focus and the background blurs. Focus mode only works if there's a person in your photo or video."
Focus makes the Instagram camera – in-app – the one to do all the magic. And yet, the magic will not be available for every single smartphone. Your smartphone needs to be good enough, or new enough, to run the calculations needed to create the "Focus" photo or video.
Focus works for the iPhone SE, 6S, 6S+, 7, 7+, 8, 8+, and X. Focus works on "select Android devices" as well. Instagram did not find listing Android phones important enough to include in their press release at this time. In a similar fashion, there's another new feature coming out for iOS only.
That iOS-only feature is a @mention sticker for Instagram Stories. Once the user's created an Instagram Story, they'll now have a @mention sticker available to them – just so long as they're using an iPhone. Both the @mention sticker and the new Focus mode in Instagram's camera are available after update from the App Store and/or the Google Play app store this morning.