Instagram Saved Posts collections aim to axe local file saving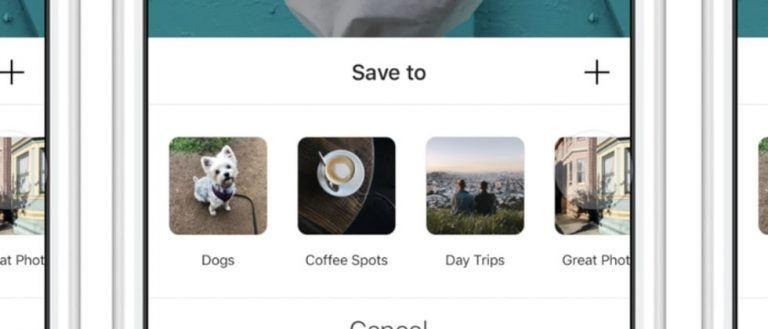 Developers at Instagram have further updated their system to allow greater organizational abilities for Saved Posts. In doing so, Instagram seems to be saying, once again, that they do not want users to save images to their devices. The app does not allow saving, after all – outside of screenshots. And downloading Instagram photos on a desktop computer is still slightly less than user-friendly.
There are good reasons for Instagram to discourage saving photo files to devices directly. Inability to download then re-post photos inevitably cuts down on illegitimate accounts looking for quick-clicks. Adding the ability to "save" posts from Instagram to Instagram also discourages users from taking Instagram content out to non-Instagram social networks.
Keeping traffic within Instagram is ideal for the Instagram ecosystem. That's exactly what they're doing – successfully, it would seem. According to Instagram, "since we introduced the ability to save posts in December, nearly half (46%) of Instagrammers have saved at least one post." Whether it's just from having tried out a new button to see how it works, or using the feature with great intent – it's being used.
Now, with a new set of abilities, Saved Posts will become more attractive to users of all sorts. Users may tap and hold the bookmark icon under any Instagram image to save that image to a collection. New collections can be created, or an image can be added to a collection that already exists.
In the video below, you'll see how to add an Instagram post to a collection. This process is quite easy, and will be extremely addictive to those that normally like to save images with screenshots. Reposts won't work so well.
To access collections, users will be able to tap the saved posts tab in their profile. All saved posts remain private to the user, and all collections are likewise private. This is not Pinterest, after all.