Instagram runs first ad: video ads to follow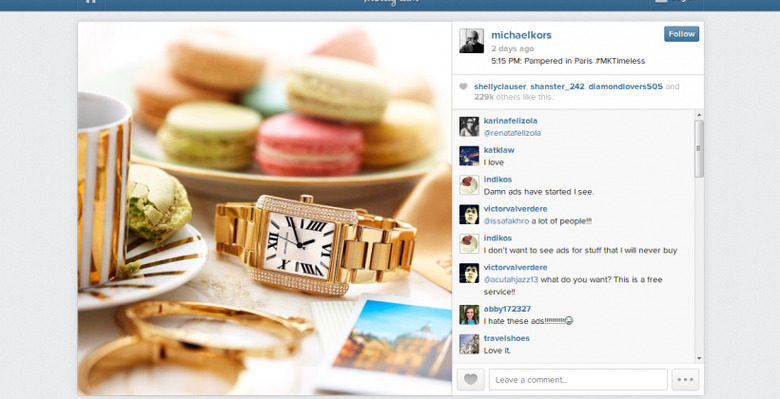 Instagram's first ad ran on Friday as promised, confirmed the image sharing company with PCWorld this weekend. The ad represents the inaugural insertion of a permanent advertising program for the app. It depicts a high-end watch by fashion designer Michael Kors, in situ with a gold-leafed coffee mug, some colorful comestibles, and a travel-related photo postcard.
The choice of ad says a few things about what Instagram believes to be its audience, revenue stream, and brand identity. Apparently the Instagram-using public is well heeled and jet-set, if the all-important choice of inaugural advertisement is any indication. The company hopes to score big deals with high-value brands, and in so doing align itself with luxury lifestyles. In the estimation of SlashGear, that brand positioning helps round out Facebook's more Everyman-branded ad set; that social media titan bought Instagram last year for $1 billion.
The first ad appeared in some (not all) users' streams as if it were an image posted by a friend, but with the word "Sponsored" above the ad to set it apart as per ethical marketing standards. Users can select the "..." below the image to hide it and give Instagram feedback about it. This will be the pattern going forward for all ads.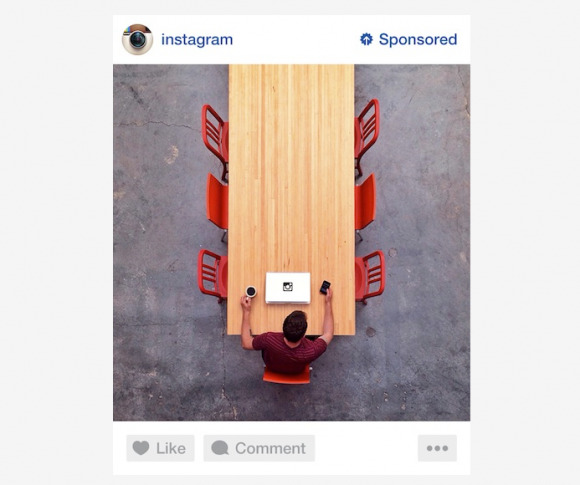 "Ads should fit the format of the product they're part of," Facebook Chief Operating Officer Sheryl Sandberg said. Future ads will appear as either images or videos. For now, Instagram is watching closely for users' reactions as they fine-tune ad flavor, insertion frequency, and other factors.
SOURCE: PCWorld