Instagram Adverts Detailed As Sponsored Images Arrive Within A Week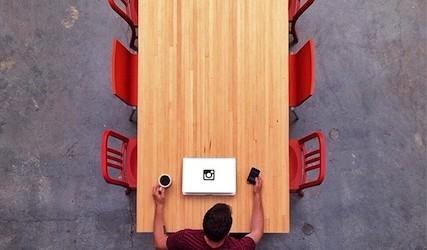 Instagram confirmed it would be including adverts earlier this month, and now the photo sharing service has given us an idea of just what they'll look like, along with confirmation that US users will start to see sponsored content appearing in the coming week. The promos will look just like standard Instagram photos, only with a "Sponsored" label in the top right corner, where the timestamp would normally be.
While the initial reception to the addition of advertising content was less than positive, the Facebook owned company is hoping to put a positive spin on things. "We want ads to be creative and engaging, so we're starting with just a handful of brands that are already great members of the Instagram community" Instagram says.
In that vein, there will be controls to give feedback and even hide the advert altogether. "If you see an ad that doesn't interest you, you can tap the "..." below it to hide it and provide feedback about what you didn't like" Instagram explains. "This will help us show you more interesting ads in the future."
In a more detailed FAQ, Instagram also addresses concerns that users' own photos might be co-opted by advertisers. "You own your photos and videos" the company says. "Advertising on Instagram doesn't change this."
As for whether being logged into Facebook makes a difference, Instagram says that both Facebook and non-Facebook users will see sponsored content. However, those signed in using the social network will apparently get more targeted ads, using basic data pulled from their profile.
Among the initial advertisers are adidas, Ben & Jerry's, Burberry, General Electric, Lexus, Levi's, Macy's, Michael Kors, PayPal, and Starwood.