Instagram now tells you when to stop scrolling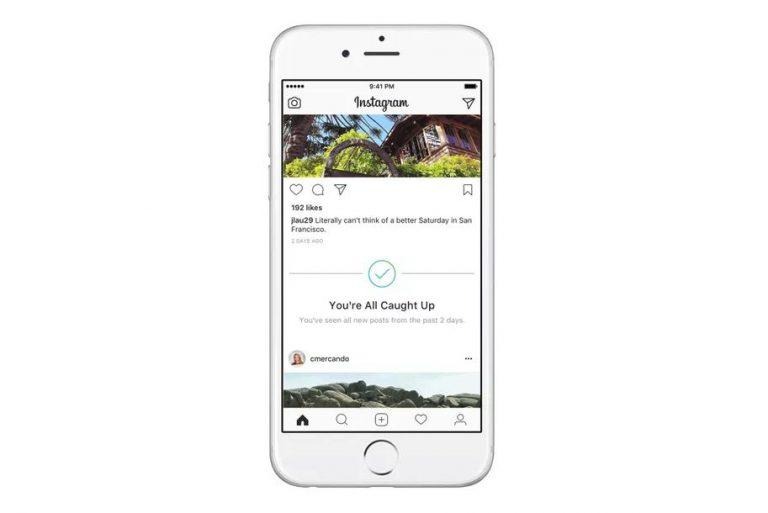 Trying to keep up with friends on social media can be a stressful task, especially if you have a lot of people populating your feed. At the same time, it can be difficult to know that you're seeing the newest posts on sites like Facebook and Instagram because of the way their respective feeds are arranged. Beginning today, Instagram is launching a new tool to help with that very problem.
As announced over on the
, users should soon begin receiving notifications that sport a big green check mark and say "You're All Caught Up" when they've viewed all of the new posts from their friends in the past 48 hours. This could go a long way toward fixing
complaints about Instagram's controversial algorithm
, which surfaces posts it thinks users want to see most instead of attempting to show them in chronological order.
The fact that this notification covers the past two days means that you don't necessarily need to pull Instagram up multiple times per day for fear of missing out. On the other side of that coin, it's easy to see this increasing engagement when users do open Instagram, as they might browse their feed longer if they know there's a point where the app will tell them that they've caught up on recent posts.
In June, we heard of a
few new features for both Facebook and Instagram
meant to improve the "digital wellness" of their users. In Facebook's case, users would be able to see a read out of how much time they spent browsing the site for the preceding week. Instagram's approach was a bit more holistic, not only allowing users to see how much time they spend on browsing, but also letting them set timers that remind them when it's time to log off. This "You're All Caught Up" notification was included in that leak, suggesting that this is the first step toward the implementation of those features.
In any case, this could prove to be a very tool feature if you have an issue with mindlessly browsing your Instagram feed. Instagram says that "You're All Caught Up" is rolling out today on both iOS and Android, so be sure to check it out for yourself.