Instagram intros new photo filters, notification option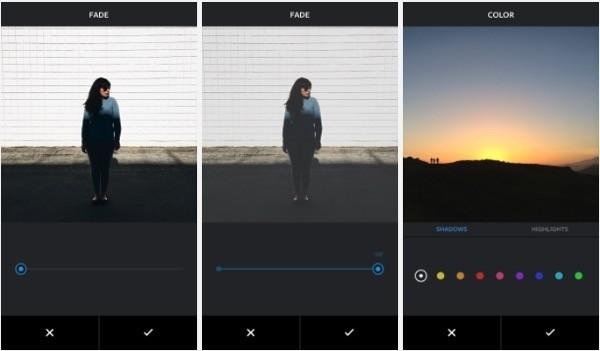 Instagram is trying to branch out from its core service as a photo-centric social network. In December, Instagram brought forth several new filters for users. Now, they're rolling out two new tools: Color and Fade. Though Instagram started the mobile photography snowball, others have sniped a bit of the energy from them, leaving Instagram to play catch-up. Think of these new tools as a continuation of that effort to catch up to the likes of VSCO Cam or Enlight. Like the rest of Instagram's tools, Color and Fade are really simple to use.
In announcing Color and Fade, Instagram put it all very simply:
Use the Color tool to tint the highlights or shadows in your photo. You can choose from yellow, orange, red, pink, purple, blue, cyan or green to add a colorful flair to the moments you share. The Fade tool allows you to bring a quiet tone to your photos by softening colors.
There you go — Color tints and Fade softens things up. It could be good for achieving an overexposed or distressed effect to your shots, but in our quick run-through, neither are subtle.
Introducing Post Notifications: Get notified when your favorite accounts post a photo or video. pic.twitter.com/2SmigSYP5z

— Instagram (@instagram) April 7, 2015
Instagram also has Post Notifications ready to roll, which also come via this update. With Post Notifications, you can opt-in to alerts from favorite accounts when they post something new.
Interestingly, the changes are coming to Android first. Usually, any app updates hit iOS first, but Instagram says those with iPhones will have to wait a few days.
Source: Instagram