Photo editors for mobile devices are fast becoming both powerful and easy to find. The competitive market that once had a few standouts controlling things now has a seemingly endless array of apps, all claiming to do something special or unique. That's where Enlight comes in. Currently available for the iPhone, the photo editing app wants to make photo editing much easier and more intuitive. Does it do as much, or is Enlight another also-ran in mobile photo editing?

Note: At $3.99, Enlight isn't the cheapest option you can get. Pricing an app is meant to monetize it, of course, but also sets the tone for expectation. As such, I'll appreciate it as a four-dollar app, and try to answer if it's worth your spend, or if some of the less expensive options are worth your cash.
Enlight's aim is to be simple, and provide you with a faster photo editing experience without compromising on features. Using gestures rather than static icons and sliders, Enlight straddles an interesting gap. To my mind, it's very much Android design language on iOS.
That typically works well. Google apps on iOS operate seamlessly, and Enlight is trying to do the same. The gesture-driven controls take a bit of getting used to, but once you do — look out.
Enlight has a lot of options, and they're often out of sight, only appearing when you slide them from their dormant off-screen placement.
Along the bottom, you'll have your camera roll; up top, options to get back to the Enlight 'main' screen, take a photo with Enlight's camera, and share are present. There's also a menu icon, but the menu can also be accessed (or dismissed) via sliding your finger from the right edge of the screen, which I prefer.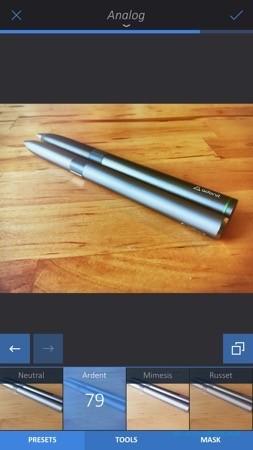 Enlight is a bit like Forge, the idea-to-product app from Adonit. On-screen, there are toggles to go back to previous edits, or see the original picture. I like that Enlight appreciated edit 'versions', and lets me compare one step to the last.
When it comes to editing a picture, Enlight has a lot of tools for you to take advantage of. You can add filters, text, doodle on your image, or create one from scratch. Choosing an option sometimes brings up a sub-menu, in-line on the docked menu bar.
With each added touch, your actual touch matters. When you apply a filter, Enlight asks that you slide your finger across the screen to adjust the severity of the filter. Down below, you'll see a number on the icon of the chosen filter, and a slider up top corresponding to the filter's density. It's just subtle and perfect for usability.
Enlight's 'Text' option will let you turn your pic into a meme, add static decals, or a text box you can fill in. If you like, 'Finalize' will add a border or frame, and can even 'Instafit' your image for Instagram. You can also add it to a collage.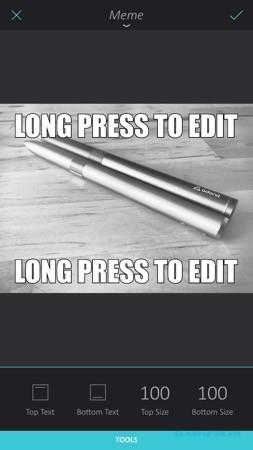 Enlight is powerful, well designed, and very sensitive to your wants. For basic photo editing on mobile, Enlight shines a blinding light in the eye of iPhone competitors.
Where Enlight falls short for me is its lack of an iPad app. With mobile editing, an iPad is much better, as you can see the picture better. While you can zoom in on Enlight, getting your photos just right is really better on a bigger screen.
Some of the filters seem made for social, too. While VSCO Cam is subtle, Enlight is a bit over-the-top with some editing filters. Try to liven an image up, and Enlight might end up making it gaudy. Filters, compared side-by-side, just aren't as subtle as VSCO Cam, and at least a few times couldn't be throttled down to be less over-the-top.
Enlight's in-app camera is also a bit too basic. It's handy for keeping you centered in one app, but it falls well short of anything 'special'. Even the stock iOS camera is more feature-rich.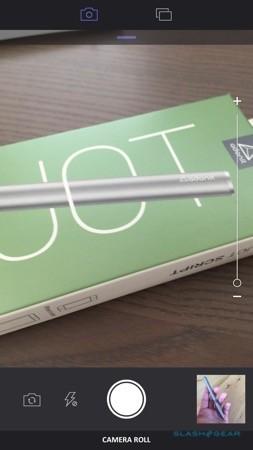 For $4, Enlight is worth it if yo need a good mobile photo editor but don't want to tumble down an in-app rabbit hole. While VSCO Cam is much better at being subdued, the in-app purchases for filters can get expensive. VSCO Cam has a much better camera, though, offering 'manual' controls baked in. You can supplement Enlight with a better camera app if you like (we suggest Manual or Manual Cam), but that's added spending.
Overall, you're getting a really good mobile photo editor, here. If you need to make photos livelier, Enlight is a good choice. If you're looking to touch-up or fine-tune, VSCO Cam or Pixelmator for iPad are better bets, at least right now.