Instagram Direct makes private messaging a reality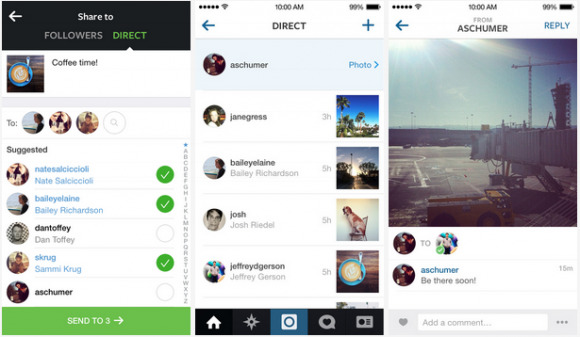 There's a little bit of a shift going on at Instagram, one that makes the person-to-person exchange a real deal. This update is called "Instagram Direct", and it's essentially a messaging service inside the photo-taking social network. This update is coming to iOS today in Instagram 5.0, Android's Instagram 5.0 today as well – the Windows Phone version is still classified as being in beta mode, so we'll be waiting a bit longer on that front.
This direct messaging service allows you to send messages with the app version of Instagram. At the moment there's no word on if this service will be extended to the web browser iteration of Instagram. The web browser iteration of Instagram is currently a service which is mostly about display, as it stands.
Sharing a new Instagram photo will be done to Followers or Direct – with Followers, the user will be sharing photos the same way as they've done in the past. With Direct, you'll be able to send a photo to anyone. This includes people that you're not currently directly connected with, but in that case the receiver will be seeing a Direct Request. They can choose to accept or deny at their leisure.
This service works with both photos and videos in Instagram, and will be working immediately if not soon for users able to download the app in iOS and Android. Users will find an ever-so-slightly different user interface from the start, with the ability to share Direct right out of the box. Have a peek, and let us know what you think!
VIA: Instagram