Insta360 ONE waterproof housing revealed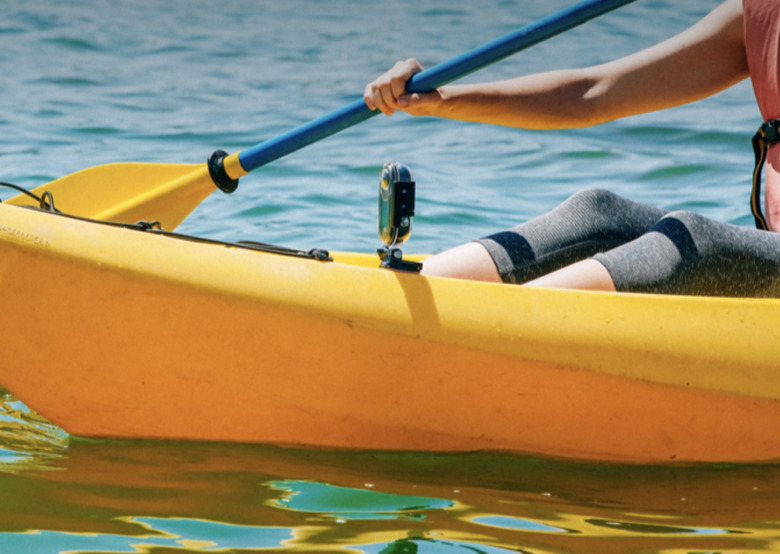 This week the folks behind Insta360 revealed their full waterproof housing accessory for their next-gen spherical camera. The camera is made to be able to capture images and video from whatever angle the user wishes, without the user having to point the cameras lens at their intended subject matter. The waterproof housing allows this camera to be mounted and kept entirely safe from the elements at the same time.
This Waterproof Housing (ONE) is IP68 rated for water and dust. The IP68 rating suggests that the device will be protected against water ingress to a maximum depth of 1.5-meters of water for a time span of up to 30 minutes. It's also good for a dip in the sand at the beach – but don't leave it alone in the desert for a week. That's just asking for trouble.
SEE: how this camera shoots differently
The folks at Insta360 suggest that while the ONE's waterproof housing protects the camera, the camera is not meant to be used underwater. As they said, "refraction will result in visible stitching lines" in the final product the camera produces. UNLESS, that is, the user makes use of the FreeCapture function to extract standard flat photos from 360 video – that'll still work fine.
Warnings for this product also suggest using the included anti-fog inserts with the waterproof housing "to prevent condensation from affecting your shots." To pair with "a huge range of accessories," this waterproof housing has a standard 1/4-20" screw connection at its bottom.
This waterproof housing is priced at $49 USD on the Insta360 webpage right this minute. It comes in any color you want so long as it's black/transparent, and it's available to purchase as of this morning. For more information on the camera, head to the link provided halfway through this article.