Inrete Automatica in-vehicle smart USB device now shipping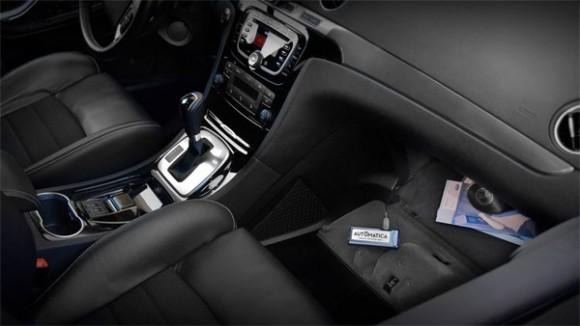 Back in December of 2012, we mentioned an interesting new automatic USB device designed to get all your favorite audio content into your vehicle called Automatica. At the time, the device was up for pre-order and if you were intrigued by the automatic USB gadget that automatically syncs all your favorite audio content to your car the device is now shipping. The gadget is available right now for $99.
Your 100 bucks will get you an interesting device that is approximately the size of a large flash drive. The gadget is designed to plug into your vehicle's USB port allowing you to access all sorts of content including music, podcasts, and audio books. The device has built-in Wi-Fi and when you park in the driveway, it's designed to automatically sync with cloud storage services such as Dropbox, Google Drive, Box, and other services.
The device will sync with those accounts and automatically transfer any new audio content to its own internal storage. The device has 4 GB of internal flash memory but only 2 GB of that is available for storing audio content. The little gadget has 1 GB of RAM and a microSD card slot to expand storage when you need to. Inside the box is also an Arm Cortex A8 processor operating at up to 1 GHz.
Users can choose specific audio content they want to store on the device and the Automatica also has a web service that allows you to manage the audio files stored on the device. If your smartphone can act as a Wi-Fi hotspot, Automatica can add new content anywhere you can get a mobile signal. The device also has an available specific car power supply kit since most cars don't provide power over USB port.
[via automatica]