INQ Mobile Mini 3G lands from early October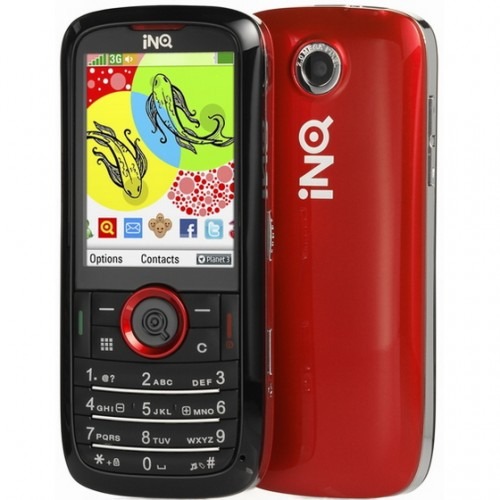 UK carrier 3 have released pricing details on their entry-level social media phone, the INQ Mobile Mini 3G.  Announced back in August, the compact candybar packs Twitter, Facebook, push-Gmail, Skype and instant-messaging, and will cost either £59.99 ($98) on a pre-pay tariff or from free on a monthly plan when it goes on sale in early October.
The choice of monthly plans includes an "Internet Texter" package, at £15 ($25) per month, and bundles data, in-network 3 calls, free voicemail and 75 minutes.  The phone will come with red and black back-plates, with other colors available to buy separately, and be followed later in the year with its INQ Mobile Chat 3G counterpart.