InPulse BlackBerry Bluetooth watch gets pictured; shipping imminently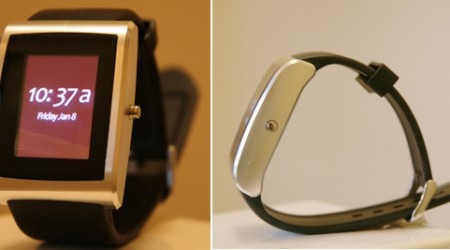 InPulse's Bluetooth watch for BlackBerry smartphones is still languishing in the preorder stage, but according to the company that won't be the case for long.  As well as teasing about "some amazing news" and promising that the InPulse watch is "almost here", there are also two new shots of the hardware.
Last we saw, the InPulse was a chunky render and promised for a February 2010 launch.  The month came and passed, with those who'd put down $149 as a preorder going without their wrist-worn remote display.  Hopefully the news is that InPulse are now ready to ship.
As for functionality, the watch has a 1.8-inch OLED display and hooks up to your BlackBerry via Bluetooth 2.0.  It can then be used to preview SMS messages and emails, together with details on incoming calls and alarms, though you'll actually need to get out your phone if you want to do anything in response.