InGrid DIY monitored security system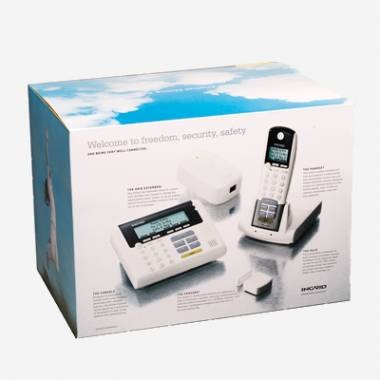 The last thing you or I want is for a masked stranger to burst into your bedroom and give you a sound thrashing (at least, it's the last thing I want; you may differ), so home security is rightly treated as a serious topic.  Up until now your choices have pretty much been a straightforward "PIR in each room, loud bell outside" budget option (which, generally, gets ignored when it goes off) or a costly pro-system that alerts some sort of monitoring centre whereupon all hell breaks loose.  Now there's a third choice, courtesy of InGrid, which combines the ease of self-installation of the former and the monitored backup of the latter.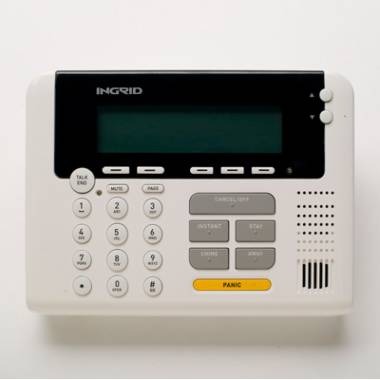 As well as the expected sensors, there are three main parts to the InGrid setup.  The base unit hooks up to your broadband connection, telephone and other system components, linking you to Guardian Protection Services.  Meanwhile, the InGrid console is intended to be mounted in a specific place in the home and can be used to control the alarm as well as monitor status on its display.  Finally, the remote handset operates as both an alarm control as well as a cordless phone.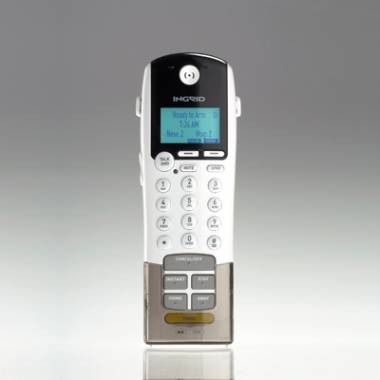 $199 gets you the "Basic Kit" subject to a one-year monitoring contract (you can save a further $70 if you commit to three years; either way, it costs $30 a month), with a base unit, single console and remote handset and three sensors; InGrid describe it as sufficient for a sub-2,000 square foot residence.  Step up to the $299 "Home Kit" and you'll get eight sensors instead of three, as well as a "grid extender" that allows you to chain multiple systems around a larger property, and a small keychain remote for arming/disarming the system as you leave or arrive home.
InGrid [via Electronic House]