Infiniti QX80 Monograph reimagines the huge, unapologetic SUV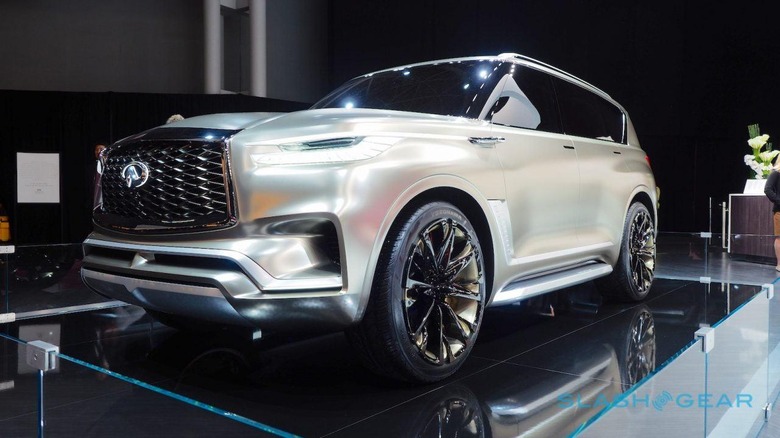 Infiniti may be best known for its curvaceous Red Sport coupes and sedans today, but the automaker is looking to step up its game in the luxury large SUV segment wth something very much like this, the Infiniti QX80 Monograph. Described as a "design study" for the New York International Auto Show 2017, the bold SUV won't see a launch as-is, but cues are likely to appear on whatever Infiniti brings to market. If the response is good, though, there's a fair chance that some of the bolder elements.
Monograph may be the name, but monolithic is your initial impression. The QX80 Monograph is a vast SUV, at over five meters long, almost two meters tall, and more than two meters wide, even with the side mirrors folded in. Unusually, in a time when most automakers are attempting to visually reduce the scale of their bigger cars, Infiniti is doing everything it can to make the Monograph look even larger.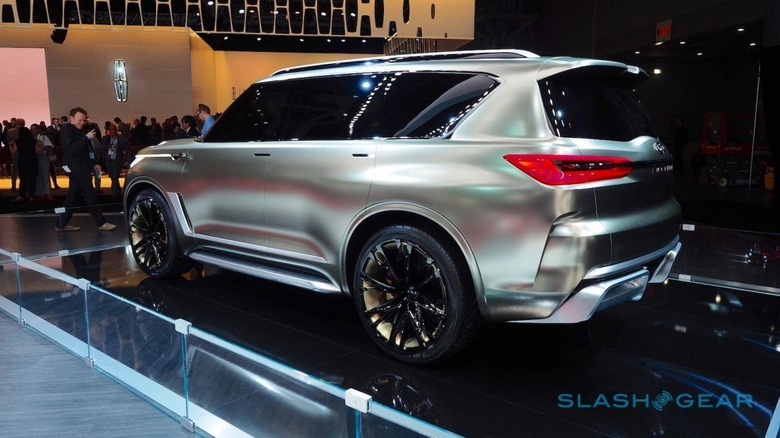 That starts with a larger-than-normal grille flanked with big – and functional – fender vents. Conversely, squinting LED lights, echoed by narrow taillights, counterbalance the maw. Light bars run along the front fenders, terminating at rear-view cameras in place of traditional side mirrors.
Many of the styling details take Infiniti's current design language and simply scale it up a little. The blacked-out A-pillars, for instance, which merge into the side windows, along with the taller and wider grille that uses a new, more sculptural mesh. Crescent-cut D-pillars are now sharper, with higher trailing edges.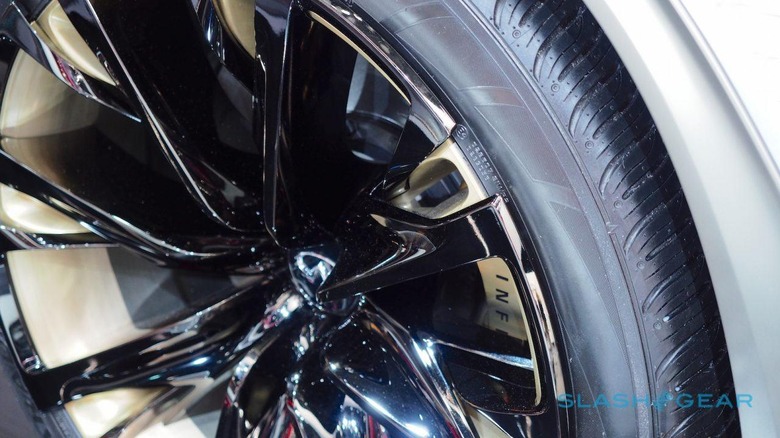 If there's a saving grace among the heft it's some of the detailing. The door handles are normally flush with the bodywork, popping out when needed; it's a neat visual element but also helps with aerodynamics and cuts wind noise. 24-inch wheels have typical auto show scale, but Infiniti makes them look more like 26-inches by having the outer edges of the wheel overlap the tires; the result is an SUV that looks as though it's running on skinny, low-profile rubber, without the compromise in ride quality.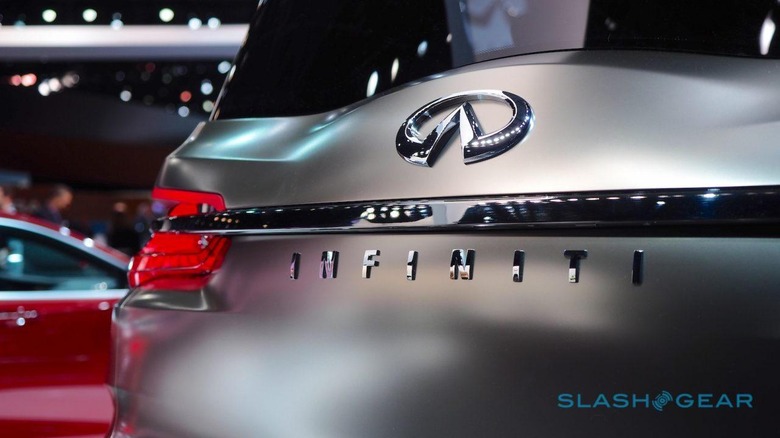 Infiniti's plans for the interior of its full-sized SUV will have to wait a little longer. So far, all we've seen from the QX80 Monograph is that it has brushed aluminum sill steps for easier access to the cabin. Really, this particular design study is all about testing the waters to see what current Infiniti customers think of this aggressively imposing car.