Infiniti Q30 set to hit dealers in select markets in 2015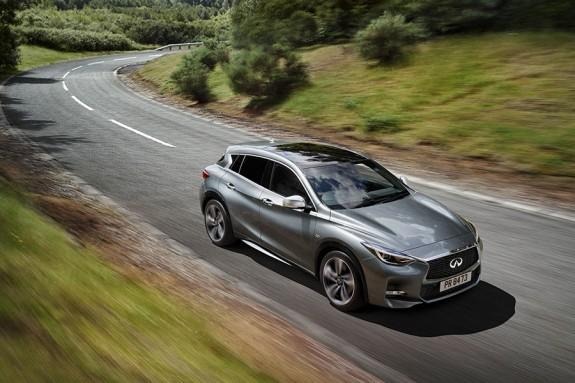 Our first good look at the Infiniti Q30 active compact came a few days back at the Frankfurt auto show. Infiniti is now giving up more details on the crossover that will be the luxury brand's first entry into the premium compact segment of the market. Infiniti plans to offer Premium and Sport versions to suit the style of the buyer.
A base model will be offered that slots underneath the Premium and Sport versions of the car in some markets. Infiniti says that the Q30 will play a vital role for the company as it aims to grow sales in key regions. The Q30 was designed to appeal to both Generation X and Y premium buyers.
To help these customers make the car their own, one interesting personalization option is the ability to add an accent color of the buyer's choice to the wheels. The process Infiniti uses can make color lines as thin as 0.3mm. The satin chrome plated trim inside promises to feel cool to the touch, even when in hot environments. Ride height for base and Premium version will be 1495mm with the Sport version being slightly lower at 1475mm. The Sport version gets body-colored side sills, bespoke bumper, and gloss black front grille.
In the US it appears only Premium and Sport models will be offered with both using a 2.0L four making 208hp. In Europe, buyers will have 1.6L 120hp or 154hp engines. Diesel power with 1.5L or 2.2L options making 107hp and 168hp will be offered as well. A 6-speed manual will be offered in Europe only with US cars all getting a 7-speed dual clutch auto that is an option in Europe. Infiniti says that the car will go on sale in select markets in late 2015 at undisclosed pricing.