Infinite Crisis has a finite crisis, closing in August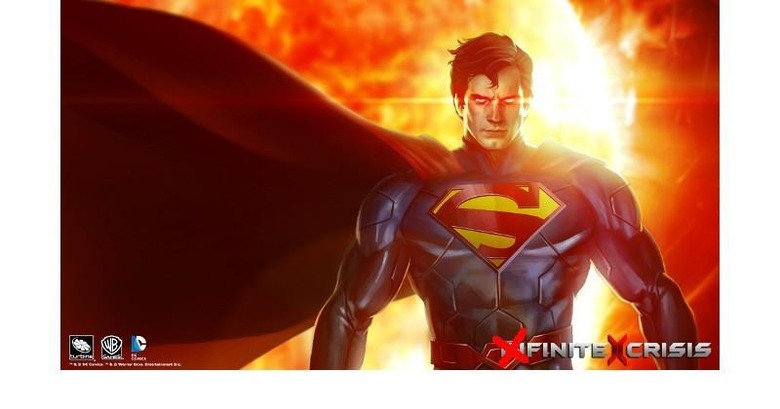 Late have we known you, DC's Infinite Crisis MOBA, which turns out isn't anywhere near "infinite" at all. The multiplayer online battle arena adaptation of DC's comics universe arc of the same name hasn't even been in the market for a year and now it is announcing that an anniversary ain't going to happen at all. Infinite Crisis now has a finite deadline and Turbine and Warner Bros., who handle the development of the game, will be shutting down servers on August 14 this year.
Game come and go, that's for sure, especially with the proliferation of games in the market, and especially with the oversaturation of the MOBA genre. However, most games, especially those without major financial backing, get canned during production, not within just six months of launch.
And it's difficult to imagine how a game like this wouldn't appeal to gamers. After all, who wouldn't want to play as their favorite DC superhero, or villain if you swing that way, and get the chance to bash other superheroes? And the way Warner Bros has been building up the hype around the game, you'd expect this to be a long-lasting game.
But alas, it is not to be so. And we are not (yet) privy as to the events that led to this announcement, as none of the companies involved have spoken as to the reason for the game's impending doom. Maybe it's due to disappointing ROI. Or maybe it has something to do with DC's "reboot" of its comics universe, which would have made the Infinite timeline outdated. It all feels almost surreal considering updates to the game were still being teased the past months.
That said, there's no use crying over spilled milk. All development has been halted and servers will close on the 14th of August. Existing gamers can continue playing until then but should probably prepare their farewells. Those who looked forward to months of gameplay and bought the Starter or Elite Packs will be refunded on Steam.
SOURCE: Infinite Crisis