Individually Controllable Colour-Changing LED Lamp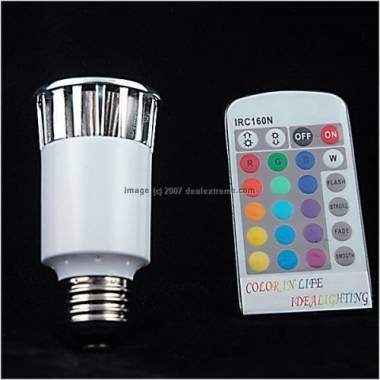 Don't get me wrong, I love remote controlled gadgets.  In fact I can imagine no better scenario than sitting in a bucket of my own filth, zapping at various TVs, fridges and bathroom-fittings to entertain, feed and wipe me.  There's such a thing, however, as too specific control, and adding a remote to a single light fitting is a pretty good example of that.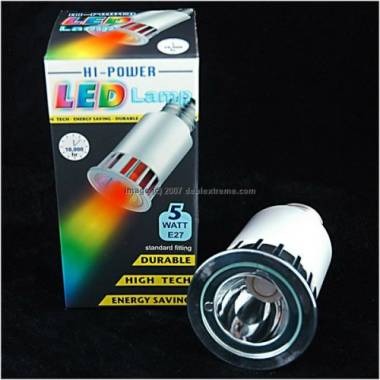 DealExtreme are flogging a nifty little screw-in LED unit that not only offers multiple colours to give your bedsit that "Amsterdam whore-house" look but also a credit-card style remote (replete with awful font) to cycle through its various hues.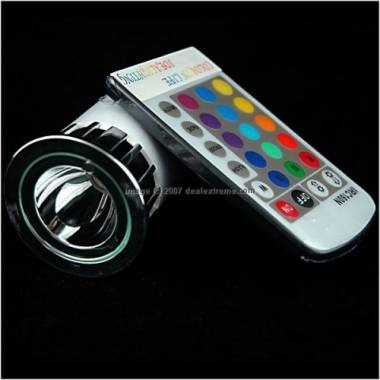 Specifications are as follows:
- Led bulb to save energy
- Over 15 colours (including white) to choose from
- High/Medium/Low switch
- Around 2.5 meters IR remote control distance
- 10,000 hours life span
- 4 mode colour transitions
- E27 standard connection
You can also make it strobe and act like a tiny, personal disco.  Yours for $32.51
DealExtreme [via Hacked Gadgets]