Indigo assistant takes on Siri: she'll be everywhere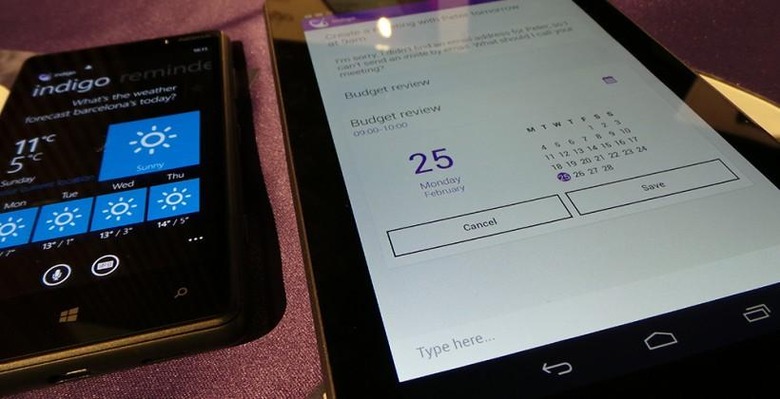 This week we've gotten to speak with the folks behind the cloud-based personal assistant project known as Indigo, taking the form of an app for both Windows Phone and Android. What we're seeing here is the developers at Artificial Solutions creating a natural language service that you'll not easily get away with speaking about without mentioning Apple's Siri. The biggest difference is in the genes: unlike the iOS-based Siri, Indigo is coming to every platform the developers wish it to – iOS included (though later this year instead of immediately).
This app is what the company calls its first "highly intelligent personal assistant app", and it works quite similarly to the ever-growing family of natural language-toting apps across the gamut. This means you're working with the ability to ask questions or tell it to do tasks for you in several different ways, and it'll remember your preferences while you do it. This app is fully prepared to work with developers from around the appsphere as well, with full SDK availability coming up immediately if not soon for you and yours – that means you'll be able to call up any app that decides to integrate Ingego support.
Your preferences are also connected to an online repository of sorts, able to remember what you like and what you've told it to do across multiple devices. There's both a browser-based interface and an app interface, both of them working to bring you ease in task-doing from your mobile device – or your desktop computer, if you like.
Down the line, this app – and apps created for Indigo with Artificial Solutions' software developer kit – will be able to do anything from creating a series of calendar events to controlling their television schedule. Hook it up with the internet browser on your refrigerator in the future – the sky's the limit!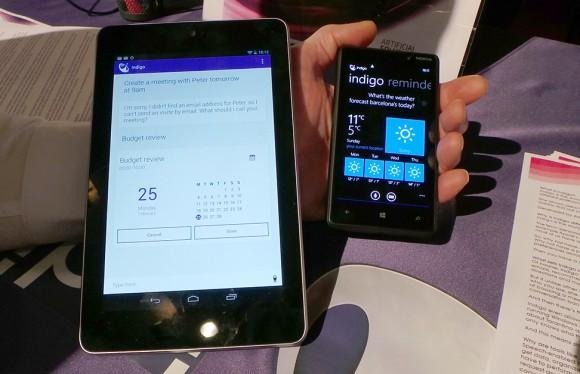 Developers interested in checking out Indigo should hit up hello-indigo.com and have a peek – meanwhile you non-developer users out there should head there as well and have a click around. Natural language commands will be yours – sooner than later! Then of course you'll also want to check out the rest of the action we've collected and pushed earlier this week and into the future at Mobile World Congress 2013 in our MWC 2013 portal!