Indiana Jones 5 greenlit, release in 2019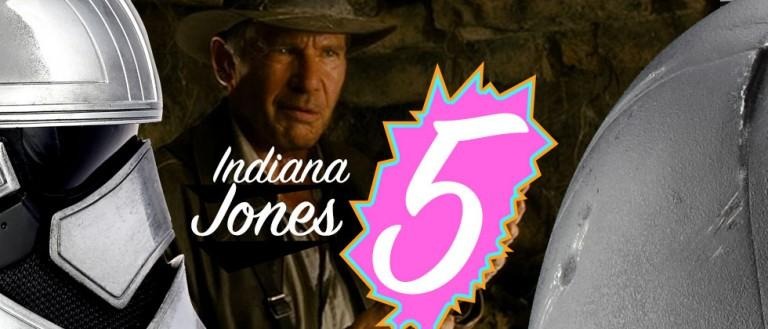 The next Indiana Jones film is being prepared for release. It's a real deal, and Disney has confirmed it. This film will include Steven Spielberg as its director – as it was with all four previous Indiana Jones films. This film will include Harrison Ford as Indiana Jones – as it was with all four previous Indiana Jones films. This film will probably not include Shia LaBeouf as Mutt Williams – but... you never can tell, can you?
Both Kathleen Kennedy and Frank Marshall will produce the movie – making this feature as blockbuster as a film can get, really. Unless you count Star Wars, of course.
The next Indiana Jones movie will be released in July 19th, 2019. That's a release date announced before filming begins. Just after confirmation that the film will exist.
Walt Disney Studios chairman Alan Horn said, "Indiana Jones is one of the greatest heroes in cinematic history, and we can't wait to bring him back to the screen in 2019."
"It's rare to have such a perfect combination of director, producers, actor and role, and we couldn't be more excited to embark on this adventure with Harrison and Steven."
This will be the fifth in a series of films from the famed director/actor combo, the collection of which has brought in a cool $2 billion in box office cash over the past few decades.
You'll remember the original 1981 film Raiders of the Lost Ark, followed by 1984's Indiana Jones and the Temple of Doom. After that was the 1989 movie Indiana Jones and the Last Crusade, which was followed by the 2008 film Indiana Jones and the Kingdom of the Crystal Skull, which had aliens.
Indiana Jones return was hinted at in the most recent Star Wars film. Have a look at how it appeared in the movie and could have been hinted at by Ford in his ultimate fate near the end of the film.