India faces 3G data & video call ban over real-time security fears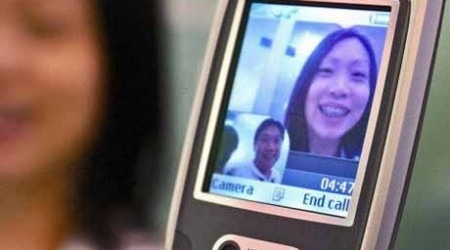 The Indian government may put a significant dampener on the country's fledgling 3G networks, if new security demands on operators pan out. According to an unnamed senior department of telecoms official speaking to The Economic Times, the government is demanding that non-voice 3G mobile services must be open to security-monitoring in real-time, with operators given seven days to demonstrate that video calls, internet activity, media downloads and IM chat can all be tapped to the officials' liking.
If they cannot, the government has threatened to pull the plug on non-voice 3G services, just as they did last week with video calls. Telecoms experts have protested that video chats can't be monitored in real-time, only traced a few minutes after they have ended, and that such a system would take 6-9 months to implement.
According to the government source, ministers are considering proposals put forward by operators and may still amend their expectations for real-time security. Still, with 3G services just starting from several state-run and private carriers, and others expected to jump into the game imminently, this could seriously undermine 3G's benefit over the existing Indian wireless infrastructure.