Incase's KRINK branded MacBook Sleeve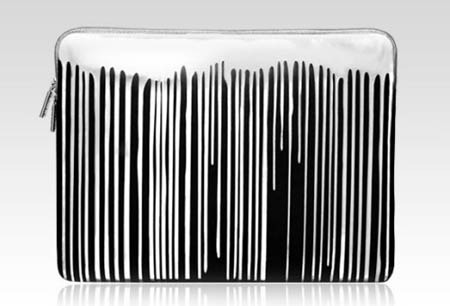 If you're looking for a laptop sleeve that looks a bit different from the rest, this Krink Sleeve from Incase is one way to go. These are made specifically for those carrying around a MacBook (regular as well as Pro).
The Krink bag featuring a design that is meant to appear as if it's dripping with paint would be great for those aspiring artists. Especially ones that prefer their art to be created using spray paint.
The bag itself features heavy duty zipper pulls and is lined with poly-satin. It also features 3mm of cushioned interior to make sure your laptop is well padded. Both the MacBook and the MacBook Pro sleeves are being sold for $79.95 over at Incase.   Which isn't actually too bad of a price when compared to some of the high end laptop cases.
[via gearfuse]