incase Shepard Fairey collection revealed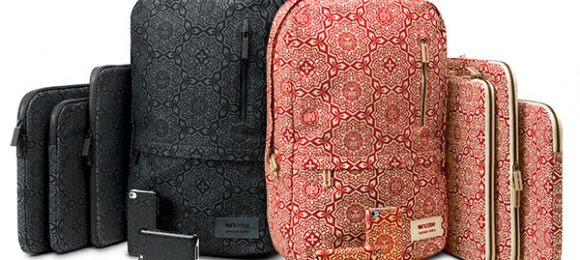 The folks at one of the most recognizable case companies in the world, incase, have teamed up with one of the most highly visible artists on the planet, Shepard Fairey, to bring a collection of bags and cases that'll set your heart on fire. Four different families of designs, one each of the popular designs "Yen Pattern Red," "Yen Pattern Black," "Lotus Ornament," and "Obey Elephant" have been revealed in a variety of packagings. MacBook Sleeves, iPhone cases, and backpacks, oh my!
In addition, as is the custom, each of these designs have been formatted to fit your iDevice backgrounds, desktop, iPad, and iPhone sizes included. These collections come in a Snap Case for iPhone, a Snap Case for iPod Touch, a Campus Pack, and some canvas sleeves for your laptops. There's a 13-inch Canvas Sleeve and a 15-inch Canvas sleeve – both of which happen to fit Apple products perfectly, incase you're wondering.
Also for those of you that do not recognize the designs, Shepard Fariey is an artist famous for his original Obey Giant graffiti campaign as well as the Obama HOPE poster image revealed during the 2008 election season. The incase online store has the snap cases for $39.95, campus packs for $149.95, and canvas sleeves for $79.95 and $98.95 depending on the size. All of these designs are available for purchase right now!
Also if you want to pick up some wallpapers, head over to incase's Shepard Fairey page and head to the bottom – your desires are met!