Inbox for Gmail hands-on: email's next generation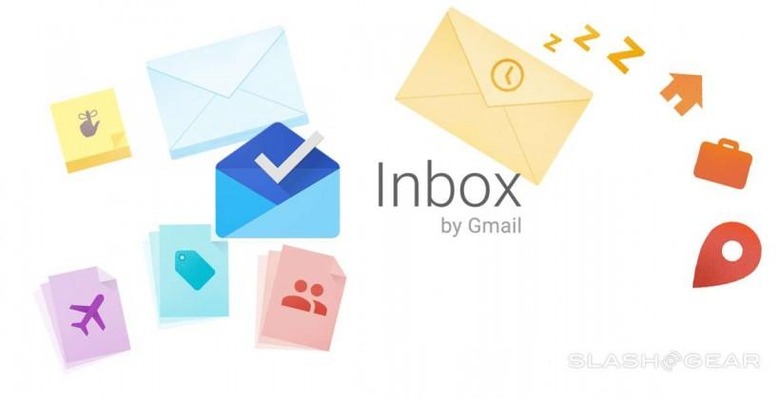 Google suggests with Inbox that they're creating a new generation of email. It's not meant to replace Gmail – yet – but it is made to turn your everyday un-modified email experience into a far more simple one. Instead of the face-melting masses of spam you're used to, Inbox transforms your email experience into a manageable one. It includes your email and your notifications, and it's meant to revert you back to a time when email was reasonably manageable. And it looks nice, too.
Google suggests that you can use Gmail and Inbox, or just one or the other, whatever you do so please. For me it seems like a very, very welcome alternative to using 3rd-party services to manage my Gmail account, as there's always a bit of lag between one and the other. With Inbox I've got a new look, a new way to manage email, and Google's servers pushing Gmail email to me the same speed that the Gmail app would.
Above you'll see a basic hands-on with the app. This is the tablet view of the app done with the NVIDIA SHIELD Tablet – the smartphone view looks extremely similar.
When you open your Inbox app, you'll find a welcoming look very similar to that of Google+. This is sort of a cross between the aesthetics of Gmail and Google+, as it were, and to be clear: you don't need a Google+ account to work with Inbox, only a Gmail account.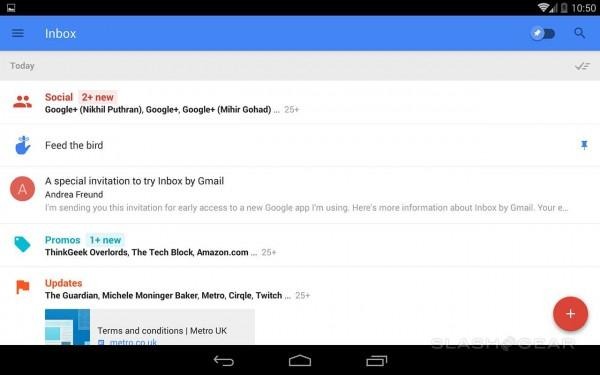 Therein lies another one of the (hopefully temporary) limitations of Inbox. You can only use Gmail, and you can only use Gmail personal accounts.

Each message in your Inbox can be swiped to the right to dismiss or to the left to schedule its reappearance. You can do both swipes for either emails or reminders.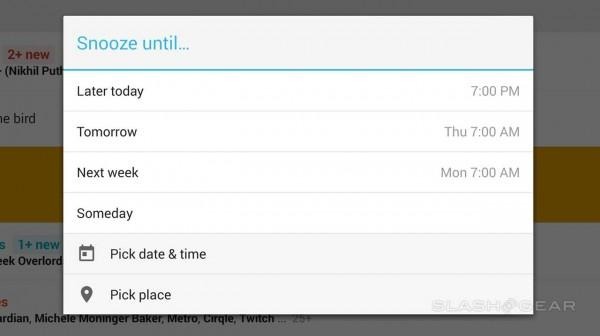 Reminders exist inside your Inbox just as emails do. They're meant to sit aside from emails to help you remember daily activities.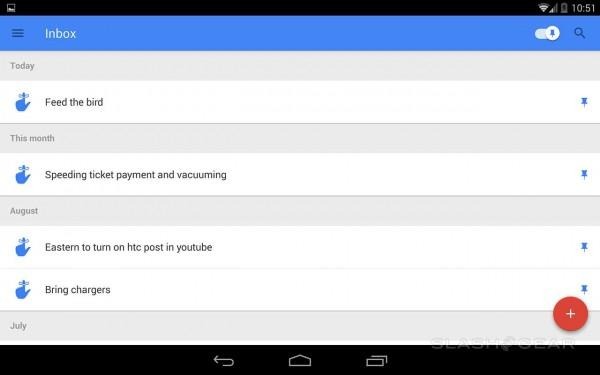 To the left you've got your standard set of inboxes like Drafts, Sent, Trash, and Spam. You also have bundles like Travel, Purchases, Finance, Social, Updates, Forums, and Promos.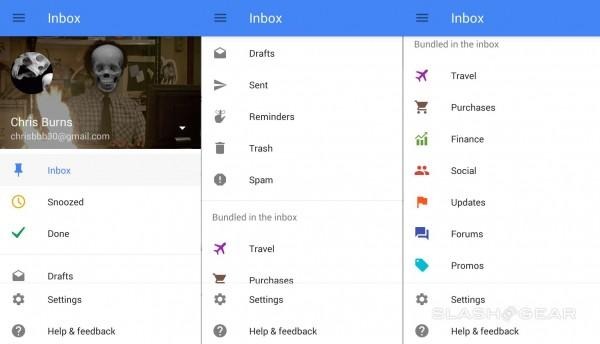 To the lower-right you'll find a red circle with a plus inside. This button leads you to recent contacts as well as a Reminder creator and a New Email creator.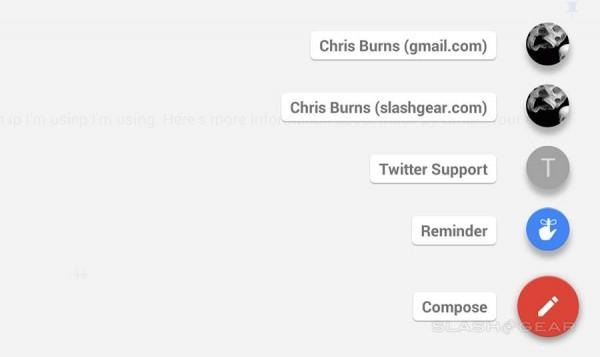 Inbox is simple. Inbox is the most simplified vision for Gmail we've yet seen. Inbox is not available to everyone quite yet, but it is in its final form. For now, Invites are required, and we'll go ahead and assume everyone will be able to join in on the email party soon.