Inbox by Gmail updated for "travel plans"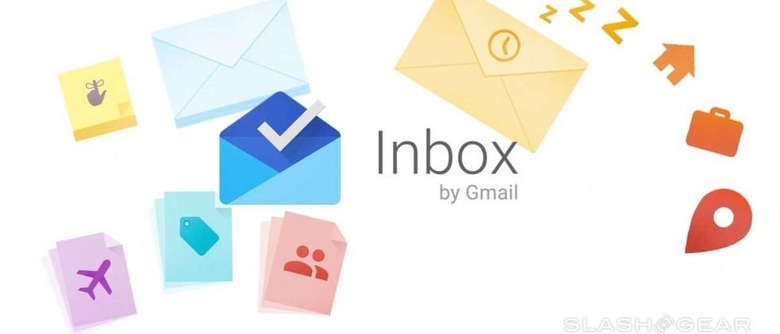 Just in time for the winter holidays, Google has updated Inbox by Gmail with a bag of new features. This week they've added to the bits "Trip Bundles" as well as mobile attachments. What users will find with Trip Bundles isn't a whole lot new in the creation of those bundles, but in the sharing of those bundles. Mobile sharing of photos also becomes simpler this week, with a simple file browser embedded within the attachment segment.
First, the attachments. While browsing in a completely separate window for images you'll be attaching to an email is fine, and we've been happy with the process as its evolved over the past several years – it could be cleaner. Inbox's newest update moves the image browsing right into the email itself. Below you'll see that process in play.
Next you'll see what it means to share your Trip Bundles. See our earlier article on Inbox to understand what Trip Bundles are all about – basically they gather all of the information about an upcoming trip you have (hotel info, tickets), and puts it in one place. Now you'll be able to share that all with a person via Inbox real easily.
This update to Inbox by Gmail will be rolled out to mobile users throughout the next week. You'll begin to see this update within the next several days in a browser on your desktop or Chrome computer. Take a peek!