In-car audio gets easier with dual Bluetooth & FM music transmitter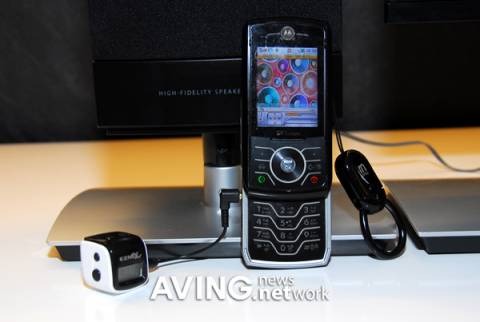 Car manufacturers are gradually waking up to the fact that customers want to listen to something other than the radio or a CD (or, if you're feeling suitably retro, a crunchy old cassette) and offering different ways to pipe music from your DAP or mp3-playing phone through the ICE.  That can vary from a dedicated (read: iPod) dock down to a simple headphone-sized input, although some high-end car stereos are supporting the stereo Bluetooth A2DP profile.  So what do you buy if you're not either sure what options you've got, or if you're more likely to be hoping between vehicles?  Korean manufacturer EZNEX think they've got the answer, with their dual FM/Bluetooth transmitter the ENA-7000.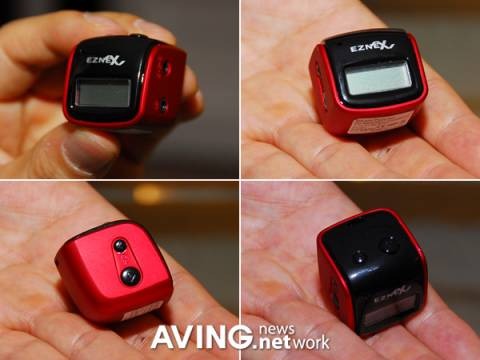 Pleasingly compact, the cuboid device plugs into a standard headphone socket and then gives you the choice of piping your tunes either over an FM frequency (adjustable from 87.5 to 107.9 MHz) or via Bluetooth.
Since it's equally at home plugged into your cellphone as it is your iPod, you can also listen to callers through your car speakers making it a handy speakerphone.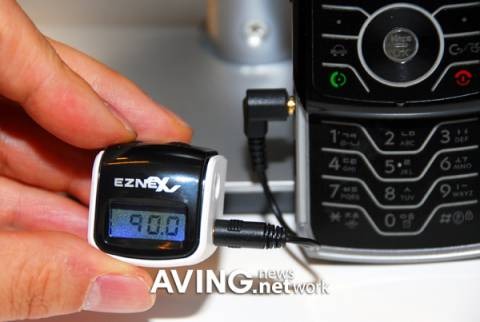 Available in late May in Korea for around 35,000KRW ($38), EZNEX is looking at potentially selling it internationally.