Impecca launches Bluetooth keyboard made of bamboo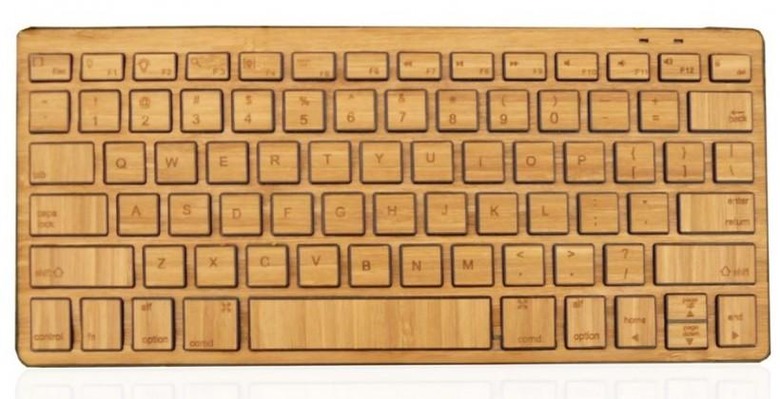 In today's environmentally-minded society, many of us often try to track down products that are considered "green." One way to offer environmentally-friendly products is to make them out of bamboo. This is an idea we've seen applied to the realm of smartphone and tablet cases before, but today Impecca is launching a new Bluetooth bamboo keyboard. The idea is intriguing to say the least, so if you want to do your part to save the world, have a look at the keyboard below.
More specifically, Impecca says this keyboard features "bamboo with a solid metal construction," so it isn't entirely made of bamboo. That's probably a good thing though, and the whole deal is made even better by the fact that you can use it with any Bluetooth-enabled device. This means you can use it with your iPad or Android tablet, along with your smartphone or desktop computer, provided they have a Bluetooth module.
Impecca promises that this bamboo keyboard will be comfortable in use as well, including a fixed bamboo panel on the bottom of the keyboard to offer ergonomic comfort. You'll also have a wireless range of 33 feet with the keyboard, though we imagine that it will be pretty difficult to see what you're typing on a tablet or smartphone from that distance. All in all, it sounds like a nifty keyboard, and we think the bamboo looks pretty nice.
Impecca will be showing its bamboo Bluetooth keyboard off at CES 2013, launching it sometime next month. We don't know when exactly this keyboard will become available for purchase, but we do know that it'll cost $99 when it does release. Of course, there'll be plenty more news coming out of CES 2013 over the course of the next week, so keep it here at SlashGear for more!