10Terra Nexus 7 Bamboo Eco-Friendly Case Hands-On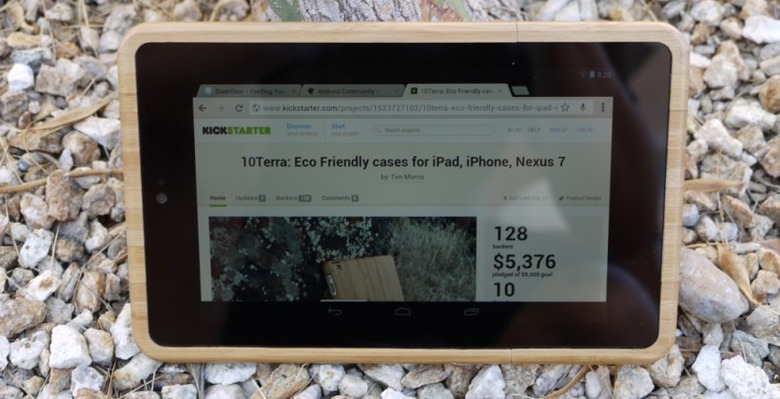 We love our gadgets and gear here at SlashGear, and just like most people we've been looking for some awesome cases to protect our beloved electronics. Today we're looking at an awesome 100% hand-made Bamboo case for the Google Nexus 7 we found from an awesome Kickstarter project by 10Terra. Check out our hands-on video below of this sexy case!
The case we have before you is the 10Terra Eco-friendly bamboo series that they're currently trying to get funded over on their kickstarter, and it's pretty easy on the eyes. Like we mentioned above (and in our video) the case is 100% hand-made from pure Bamboo and is extremely sturdy, lightweight, and outright gorgeous to use, hold, and look at.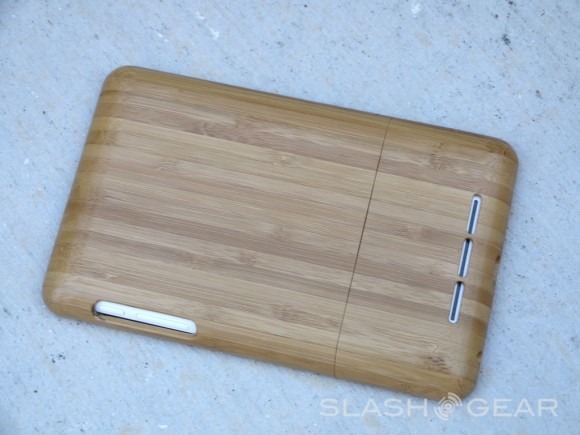 The case has been crafted with 10Terra's awesome hand-made skills, but the level of precision for the cutouts to all the ports, speakers, power buttons and more are all near machine perfect. The case is extremely smooth, durable, and thanks to it being Bamboo it will protect your tablet while protecting itself from scratches too. I don't know about you guys but once we put eyes on it, we knew we had to have one!
Just look at it! Pretty nice looking right? The word "classy" comes to mind. The folks from 10Terra have about 10 days left on their impressive kickstarter campaign, and this is surely one worth backing. Whether it's just a few bucks to help their eco-friendly cause, or $44 for the Nexus 7 anything will help. They also offer cases for the iPad, and iPhone for those not rocking an Android tablet. 10Terra has cheaper iPhone cases made out of Eco-felt which is 100% recycled water-bottles too.
10Terra is just over halfway to their goal of $9000 after starting their campaign back on September 1st. With 10 days left hopefully they can get these sexy, impressive, durable, and eco-friendly cases in the hands of more consumers. Enjoy all the images below of this beautifully handcrafted Nexus 7 case, then head to the kickstarter page to contribute if you'd like.
[via 10Terra]