iMovie goes 4K on Mac to play nicely with iPhone 6s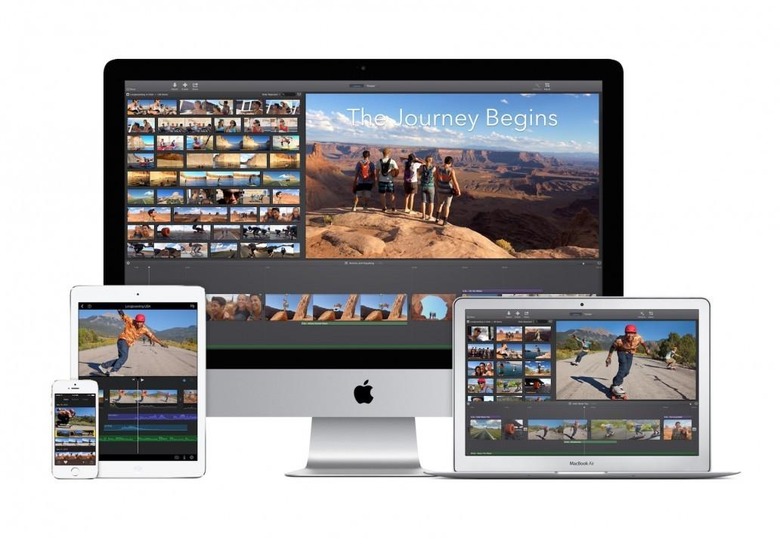 Apple has given iMovie a 4K upgrade, bringing the video editing app up to speed with Ultra HD to match today's iMac Retina revamp. The iLife app, now at version 10.1, can now handle 3840 x 2160 resolution, which is useful not only for those wanting to take advantage of the pixel-dense screens on the new all-in-ones, but the content they're recording on the latest iPhones.
The iPhone 6s and iPhone 6s Plus each support 4K video recording, but until now iMovie on the desktop has only been able to output videos at up to 1080p resolution.

The new iMovie also handles 1080p at 60fps, useful if you've been recording in that mode on your phone for smoother clips. Meanwhile, if you started out editing on iMovie for iOS, as long as it was in v2.2 or above you'll be able to import those projects to the desktop to finish off your masterpiece.
Other changes include a new Media vide, showing more photos and video at once, and a new Projects view that Apple says will make juggling ongoing projects more straightforward.
iMovie for iOS has donated ten of its video filters to the OS X app, too.
If you want 4K export, you'll need a 2011 iMac with at least 4GB of RAM, while if you actually want to see the 4K as you work, that'll need an iMac with Retina display – like the new models announced today – or a Mac Pro (2013-) with a 4K screen plugged in.
iMovie 10.1 is a free update through the Mac App Store.