iMovie 1.3 for iOS Review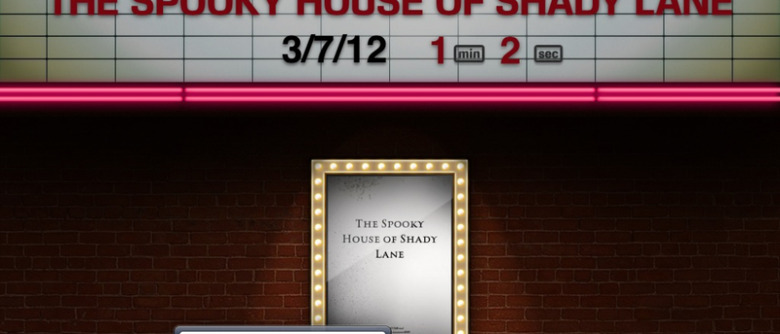 The newest update to iMovie was announced right alongside the first glimpse we had at "The new iPad", also known as the iPad 3, and with this update came updates that include 1080p video support, nine Theater view templates, and a selection of high quality soundtracks. This update brings these lovely abilities to both of the two newest iPad models, iPhone 4 and later, and the 4th generation of iPod touch. This update also requires that you download iOS 5.1, an software upgrade that's being pushed to all compatible devices the day of its announcement as well.UPDATE: SlashGear's review of the new iPad here.
This update to iMovie continues the above-average ease in use and power of the video editing software for your iOS device, centering specifically on your ability to edit the media you capture with the devices you're working with – iPad 2, The new iPad, and iPhone 4/4S. The first new feature to show this off is Theater view, allowing you to choose from a selection of nine templates to dress up your video with visuals and sounds in top-quality fashion.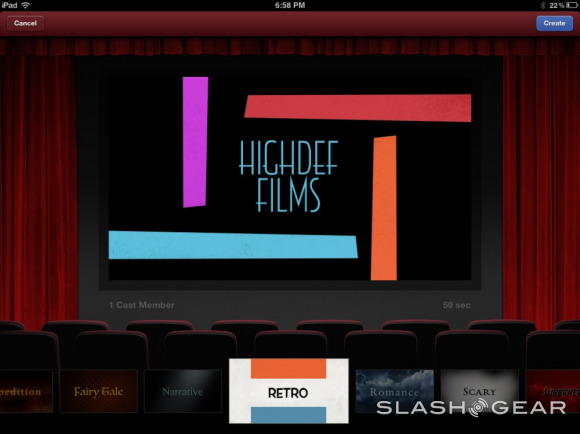 You'll be able to use such templates as Superhero, Romance, Fairy Tale, and more to make your videos look utterly fantastic – even if you're not the most Hollywood of video capturers on the block. With this ability to edit your videos with such excellent pre-made visuals also comes a new selection of soundtracks you can add to your videos as well. These soundtracks are written by such big names as Hans Zimmer and performed by such fantastic organizations as the London Symphony Orchestra – top of the line!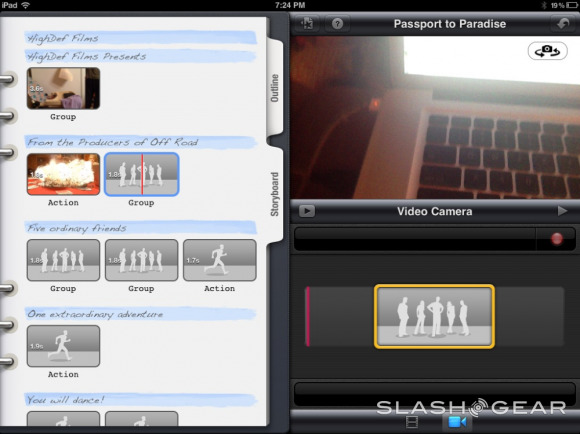 Once you're in the fabulous editor for iMovie 1.3 you'll not only be able to insert the video you've already shot, you'll be able to take new video on the fly as well. Above you'll notice the upper right-hand corner with a record button – and it's all very simple to use, too.
[vms c79ae567298335b51ba8]
Your iOS devices will be able to take the videos you make with iMovie 1.3 and share them to YouTube, Vimeo, and Facebook as well – just a couple taps away and you're on your way to uploading. Then of course you can also use AirPlay to stream to your Apple TV as well if you wish, all of this in 1080p high definition! Download this app from the iTunes App Store right now for $4.99 USD, it's available now and requires iOS 5.1 before you can get it up and going!