iMessage bug omits last word of specific messages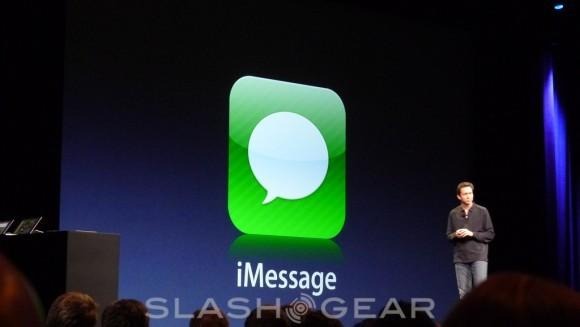 A bug plaguing the iMessage instant messaging feature on iOS and Mac OS X devices omits the last word of certain messages after the instant message is sent and received. This issue affects both the iPhone as well as Macs, and it appears to both the sender and the receiver. So far, The Verge has discovered two phrases that seem to be affected by the issue. The first phrase being anything that involves President Barack Obama's name, and the second affecting the phrase, "The best prize is a surprise."
Whenever you send a message using one of those phrases, the last word would be omitted and be replaced with a series of spaces. However, when you copy and paste the message, the original message appears unaltered. The bug seems to be affecting mainly users who use iMessage on their iPhones or their Macs running Mac OS X Mountain Lion. Users who message via their iPads seem to be safe from the issue.
This issue has existed for a few months now, however, Apple has yet to issue a fix for it. But hey, at least it's not as dangerous as the bug that allows others to spy on your iMessages. Last year, it was discovered that you can access someone's entire archive of iMessages just by placing their SIM card into your iPhone. Even if you completely wiped your phone, others would still have access to your messages.
There's also a potential exploit that hackers could use to DDoS your iPhone and your Mac via iMessage. Hackers who have access to your email address could send you an unlimited amount of iMessages at a fast pace, quick enough to stall your device. The message spam could stall your device, or crash your iMessages app and prevent you from re-opening it. The only way to prevent the attacks is by disabling the iMessage app altogether. Hopefully Apple has fixes for these bugs soon.
[via The Verge]