iMac on track reassure insiders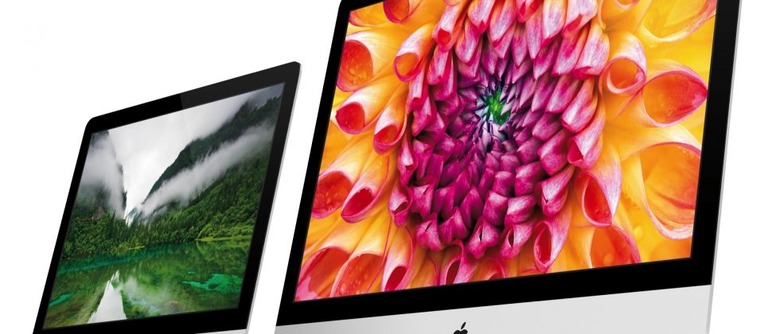 Chatter of a iMac production delay that could have seen the new all-in-one OS X machines pushed back into 2013 is incorrect, new sources claim, with the 21.5-inch iMac reportedly already headed to distributors. Talk of Apple encountering problems with the friction-stir welding process that joins the front and back chassis panels prompted claims that the November/December release window would be missed, but according to 9to5Mac's sources that is not, in fact, the case.
Those tipsters say that Apple has already begun shipping the smaller of the new iMac models to distribution hubs across the US and other countries, with in-store availability predicted by the end of this month. Sales are also expected to begin before November is through.
As for the 27-inch iMac, that too is said to be keeping to schedule, with a December release. Online pre-orders could start alongside the 21.5-inch model, however, the sources claim, though not ship with the same alacrity.
However, just as the iPhone 5 and iPad mini have seen stock shortages, so too are initial supplies of the 2012 iMacs expected to be constrained. The insiders warn that availability – particularly outside of the US – is likely to be tight, something Apple CEO Tim Cook himself highlighted during the company's recent financial results call.
Cook said he expected "demand to be robust" and that Apple would "have a significant shortage" thanks to the time it takes to ramp up production. Several new manufacturing techniques – or at least new to desktop computing – make their debut in the iMac, with the friction-stir welding system being accompanied by optical-lamination to further slim the LCD.