I'll build a Lunar Base if you vote for me says Newt Gingrich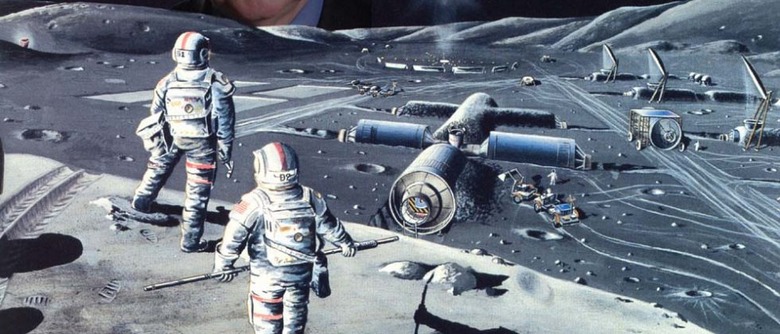 Republican presidential candidate hopeful Newt Gingrich doesn't just have his head in the clouds, it's all the way to the moon: or, more accurately, a permanent moon base in less than eight years, if the American public see fit to put him in the White House. "By the end of my second term we will have the first permanent base on the moon and it will be American" Gringrich said in Florida this week, Talking Points reports, with a Mars mission to follow by the end of the next decade.
According to Gingrich, the lunar base will be ideal for "science, tourism and manufacturing" – the Republican has gone on record on several occasions, suggesting the moon would be an ideal opportunity for mining - with a "robust industry" that would be modeled on 20th century airline development.
The ambitious plans may be at odds with NASA's own budget for space exploration, never mind colonization. However, Gingrich has a few ideas for what, exactly, the National Aeronautics and Space Administration should spend its money on: 10-percent in prize money for private companies willing to undertake interplanetary exploration.
"Americans are instinctively grandiose" Gingrich said of his proposals, apparently believing that would be sufficient explanation. No word on what the lunar base might be called, nor whether it might be built in the shape of the candidate's own face.
[via Guardian]