iLiad 'Book Edition' e-book reader launched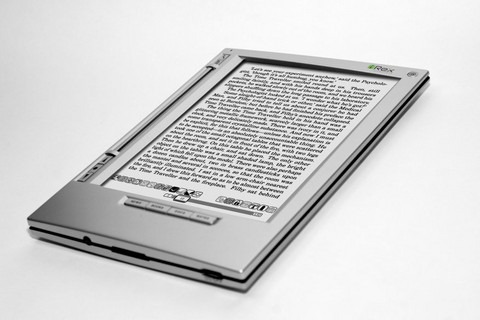 E-book manufacturer iRex have announced [pdf link] a new, cheaper version of their iLiad reader.  The "Book Edition" drops the original's WiFi b/g and gains a silver casing, while the price also drops by €150 to €499 ($768).  It comes pre-loaded with fifty classic novels and has the same touchscreen for notetaking.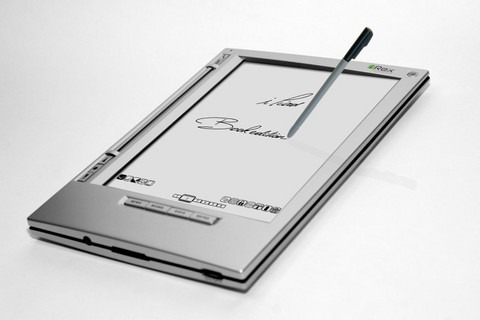 iRex are positioning the new version as dedicated to book reading.  The original iLiad is used by several European newspapers as a way to deliver daily content to subscribers via the e-book's wireless connection.  New titles can be loaded to either device via the USB connection.
The device has an 8.1-inch screen and a 400MHz Xscale processor, with 128MB of internal memory expandable via CF/MMC slot up to 8GB.  iRex quote up to 7,000 page turns per full charge, with the e-book only requiring power when changing the image, not to display it.  A recharge takes three hours.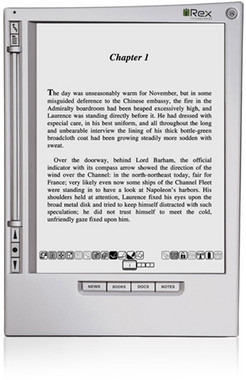 The iLiad "Book Edition" should go on sale on May 9th.
[via MobileRead]