Ikea's Uppleva TV will be a smart TV, have video streaming apps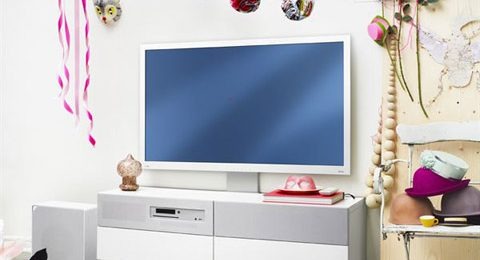 When you think of Ikea, you certainly don't think of the latest innovations in consumer electronics. Or do you? If you're familiar with the Uppleva TV, perhaps your perception is already starting to change. Originally announced earlier this year, the Uppleva will be the discount furniture retailer's first big foray into the world of electronics, but don't worry – you won't have to put all the diodes and electrical connectors together.
Of course, it isn't just a TV; it's an integrated piece of furniture so there is still no doubt some assembly required (we'll add a footnote here about how annoying it can be to put together European modular furniture). But what's even more interesting is that the TV will be completely state-of-the-art with its own internal hard drive for storing video apps. It will also even include an optimized version of the Opera Web browser, making it only the second TV platform next to Google TV to have complete Web browser access.
Among the apps that have been confirmed are YouTube, Vimeo, and Dailymotion. The TV will feature around 20 apps in total, with some variation depending on which country you buy it in. In addition to video streaming and Web browsing, there will also apparently be music apps and casual games. There will be models ranging from 24 to 46 inches, with pricing starting at around $960. It's due to hit Ikea stores in the US in 2013.
[via GigaOM]