IKEA Tradfri smart lighting finally gets HomeKit, Alexa support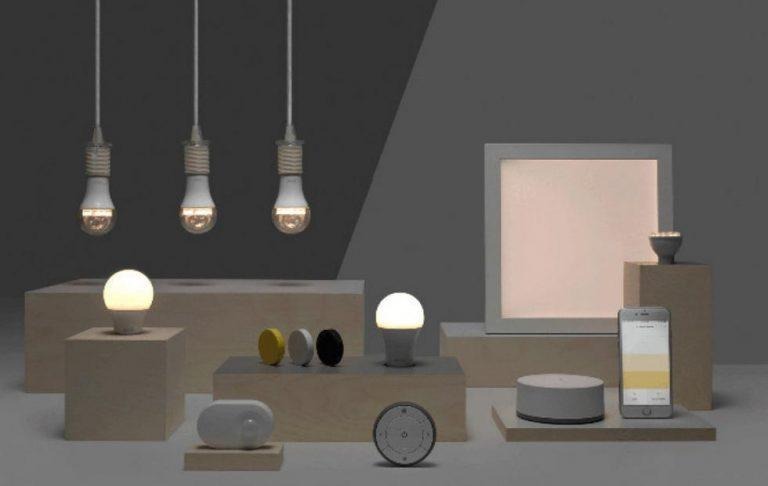 IKEA may have somewhat become a household name when it comes to minimalist, modular and hip furniture, but it isn't known for jumping into the smart home arena head on. That should have changed last August, when it promised to add support for the three major smart home and AI assistants in the market. Fast forward three months later, it is only now that the IKEA Tradfri line of connected bulbs is getting integration with Apple HomeKit and Amazon Alexa, with Google Home still left behind.
Like many budding new contenders in the smart home market, IKEA decided to go its own route and use their own system and hub for communicating with its smart lighting system. While it does use the same Zigbee networking protocol that some, like Philips Hue, also use, it was practically an island of its own. Not exactly "connected", which isn't a good sign these days.
Unfortunately, IKEA may have jumped the gun when it promised to integrate its products with the three major smart home-related platforms from Apple, Google, and Amazon. What should have happened months ago has only become reality now. And even then, not in the best way possible,
The IKEA Tradfri smart lights can now be controlled from iPhones and iPads via Apple HomeKit. Dimmers and other products under the same brand, however, are still a no-go. Amazon Alexa has better luck, having skills to turn lights on or off or dim them as desired. But, it only works in countries where Amazon officially sells its Echo devices. And finally, Google Home and Google Assistant support is still totally missing.
Better late than never, as they always say. And given how we're approaching the holidays, being even more late would be tantamount to never in the business case. While IKEA's Tradfri has very aggressive pricing, like $12 for a single bulb, unless you have bought into the IKEA promise wholesale, you might be better off with smart lightning that will communicate well with the devices, smartphones, and smart speakers you already do have.
VIA: The Verge