IKEA smart lighting gets Alexa, Google Home, and HomeKit upgrade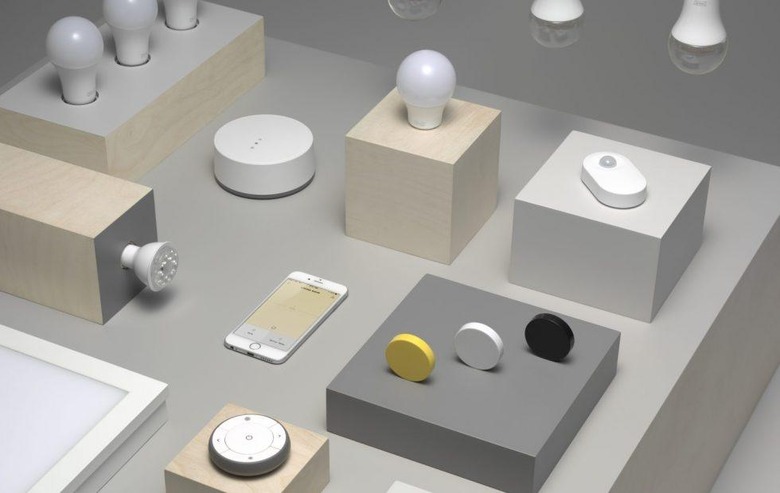 IKEA may not be the first company you think of when it comes to smart home kit, but the Swedish behemoth's newly HomeKit, Alexa, and Google Home compatible lighting might change that. As promised, the IKEA Tradfri range of connected bulbs have been updated, with a new firmware version for the bridge bringing support for a variety of third-party IoT platforms. Given Tradfri's aggressive pricing, it could well make it the go-to choice for those wanting to outfit more than a few lighting fixtures with smart bulbs.
IKEA had mentioned the upcoming firmware update back in March. Until now, the Tradfri bulbs have relied either on IKEA's wireless hardware controllers and switches, or the IKEA companion app. Greatly increasing their flexibility, Apple HomeKit, Google Home, and Amazon Alexa support means they can now be controlled by voice, too.
To enable that, you'll need to use the IKEA app to check for a new firmware update on the Tradfri hub. That's not actually included with every lighting kit IKEA sells: some, more inexpensive kits, rely on a direct connection between bulb and controller. However the gateway can be purchased separately as a later upgrade, for $29.99.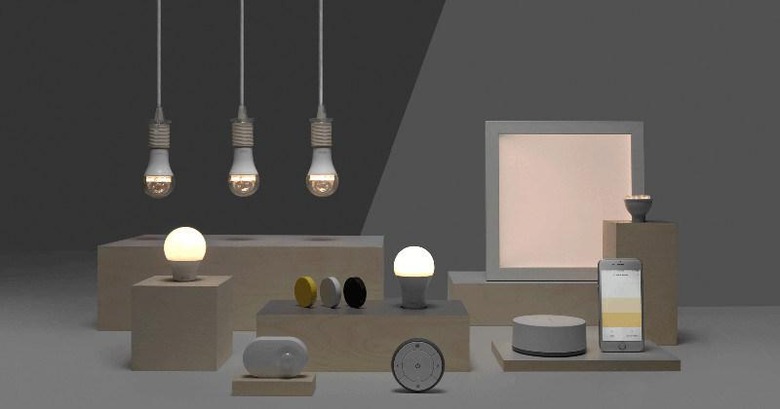 Once connected with your Apple, Google, or Amazon smart speaker or device, you can ask to have lighting in different zones controlled via Siri, the Google Assistant, or Alexa. There's also an unexpected bonus, with IKEA also apparently adding Philips Hue bridge compatibility. Like Philips' own bulbs, the Tradfri bulbs use Zigbee to build a mesh network; if you've already got a Hue bridge installed, the IKEA bulbs should show up in the Hue app, too.
Until now, the big advantage Hue has had over Tradfri is its color-changing bulbs. IKEA's range has only included white LEDs, with adjustable dimming, but not the ability to flood a room with different colors as per Hue. However, 9 to 5 Mac, reports, that's set to change. IKEA will apparently begin offering multicolor Tradfri bulbs from October 2017.
It's unclear how these will be priced compared to the white-only bulbs, which start at $11.99 for a single 1,000 lumen unit with the E26 fitting. That's a couple of dollars cheaper than what you can find Hue's white-only bulbs for, a small difference if you're talking about one bulb alone, but something that will add up if you have more ambitious installations covering multiple rooms in mind. Unlike many IKEA products, which require you to go to a store to buy them, most of the Tradfri line-up – including the hub – is available to purchase from the company's site.