iHome iGV1 puts the Google Assistant in a nightstand clock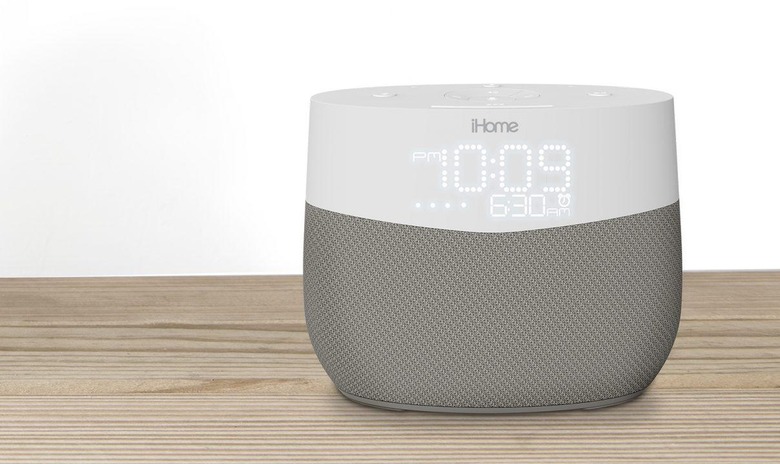 One of the most useful spots for a smart speaker is arguably next to your bed, and that's where the iHome iGV1 wants to be plugged in. Packaging the Google Assistant into an alarm clock body, it's designed to replace your existing clock-radio with a much smarter version that gives control over your connected home before you've even lifted your head off the pillow.
As with the Google Home, the iGV1 offers everything the Google Assistant can do. That means answering questions, playing streaming music services – like Google Play Music, Spotify, Pandora, and YouTube Music – and delivering daily news briefings. If you've got connected lights, remotely-controlled outlets, or other smart home kit installed, the Google Assistant can likely control those by voice, too.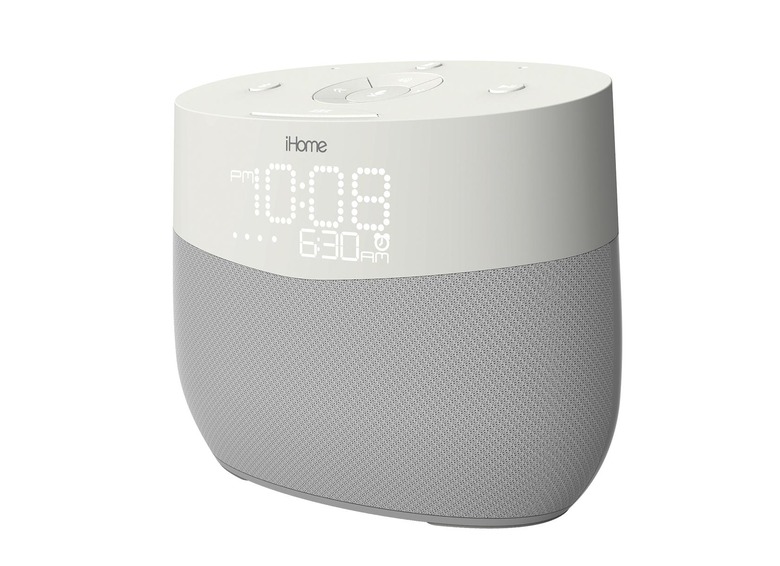 What iHome's model has that the Google Home does not, though, is a built-in clock and alarm. There's a simple white display that glows through the side of the iGV1 – and which can be turned off altogether if you need absolute darkness to sleep – along with a smaller display to show the upcoming alarm. The time itself is set automatically, using NTP over the device's WiFi connection, and there's a snooze button for putting off getting up.
Likely to prove more reassuring than the Echo Spot's controversial camera – which has led to more than a few people deciding not to put the diminutive Alexa speaker on their nightstand – the iGV1 lacks the ability to see you. Also addressing a notable omission on the Echo Spot is iHome's inclusion of a 1A USB port. That offers a way to charge up your smartphone while you sleep.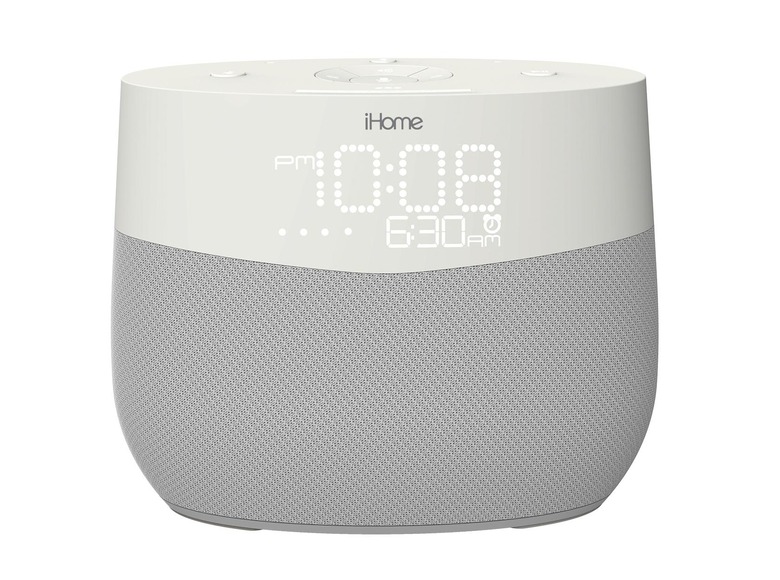 Google Cast support allows you to stream music from elsewhere in the home to the iGV1. There's also Bluetooth streaming from a smartphone or other device. Along the top panel you get a manual launch button to start the Google Assistant listening, along with a microphone mute button to turn off the clock's mic-array. There are volume keys too, together with play/pause and track skip buttons, and finally a button to start Bluetooth pairing.
iHome says the iGV1 will be priced at $139.99, and should launch in the US soon. Considering the Google Home has a $129 price tag, you're really not paying much more for the clock functionality and a charging port.