iHeartRadio hits 10mm users faster than Spotify and Pandora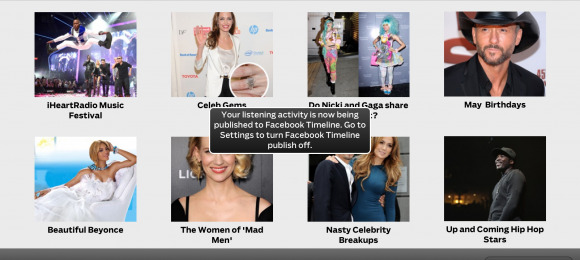 This week the folks at iHeartRadio have announced that they've reached 10 million registered users in just 8 months, that quicker than Facebook, Pandora, Spotify, Twitter, and Instagram. This explosive growth has the radio station application hitting 10 million only in registered users, unregistered users growing even quicker still. Clear Channel Media and Entertainment reports that 98 percent of their overall listening comes from the iHeartRadio app, the app also pulling in "more than 45 million monthly digital uniques" in the month of April.
The quickness of growth here is being juxtaposed immediately with what Clear Channel sees as its main competitors and application environments that are comparable to iHeartRadio. These applications for Clear Channel appear to be the likes of Facebook and Twitter as well as music applications like Pandora and Spotify. None of these applications are radio station centric like iHeartRadio, but the fact that they've grown in registered users quicker than the lot of them does speak volumes about their relative potential.
You can currently pick the app up for both Android and Apple's iOS via each of their main app stores. Head to Google Play's download page for a smartphone application for Android or head to iTunes for the iPad download or the iPhone / iPod touch version. Grab em all!