Hands-on with iHeartRadio's iPad 3 update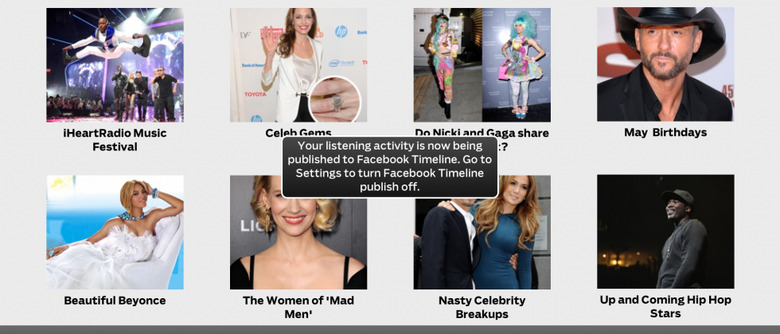 Right on the heels of one of their biggest competitors (and best buddy Spotify), Clear Channel have updated their iPad app for iHeartRadio. This upgrade to the streaming radio application has you working with deeper Facebook integration than ever before, support for the high-resolution Retina display of Apple's iPad 3 with much better looking radio station graphics as well as user interface graphics, and Custom Stations. These Custom Stations are made up of the users own collected interests and a catalog of over 14 million songs from over 400,000 artists.
This upgrade will allow you to create your own Custom Stations which allow greater user control than ever before, better "music intelligence" as they call it, and an experience that's completely commercial free. This ability is included in the app right up front, your tap of a tab activating whatever stations you yourself have created. You'll have your own "discovery tuner" which allows Custom Stations to play songs you're familiar with or "discovery mode" which shows a variety of artists picked intelligently for you based on your taste.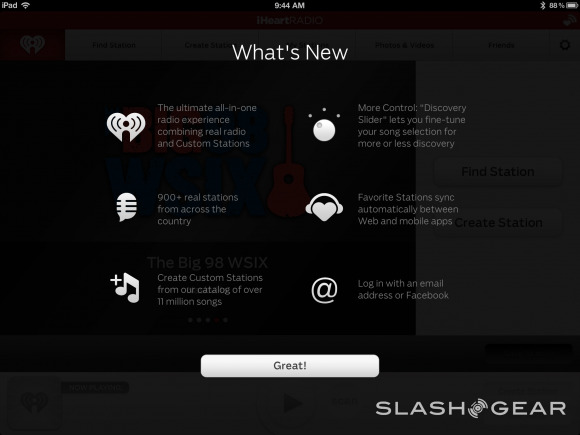 You've got thumbs up and down options to help iHeartRadio understand your interests, and Clear Channel's will back up your whole experience with fabulous streams the whole way. When you find a song you like you can of course also share it to Facebook. Facebook integration now includes links on the webpage that bring you into your friend's stations in an instant – simple stuff!
And of course the regular stuff is all here too, including 800 broadcast stations in 150 cities across the USA, and all of it ready to go for the iPad 3 with all the high-definition graphics you can handle. Download this app right now from the iTunes App Store for free.