iharmonix Platinum i-Series headphones review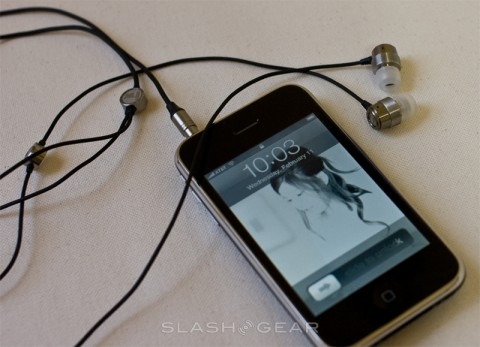 While Bluetooth headsets have become practically mainstream these days, there's still a decent amount of users who want both handsfree functionality as well as stereo sound. Sometimes Bluetooth A2DP wireless stereo just doesn't cut it, and that's why we're still seeing new wired headsets developed. iharmonix sent us their Platinum i-Series headphones, with a regular 3.5mm plug ideal for the iPhone 3G and BlackBerry smartphones; SlashGear slapped them in our ears to test them out.
As well as the stereo headset itself, iharmonix include a drawstring carry pouch and three different sizes of ear gels. Not the most comprehensive of bundles, but you're unlikely to need anything more. On paper, the Platinum i-Series have 11mm drivers and neodymium magnets which, iharmonic claim, give you "dynamic sound and bass".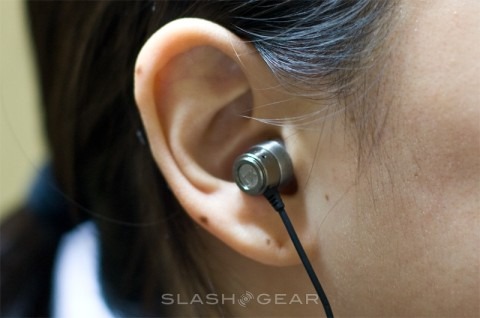 Before we'd even got them in our ears, though, our first impression was of the headphones weight. Each of the earbuds – plus the microphone section – is made of polished stainless steel, and iharmonix have done nothing to disguise that. It's an acquired taste, certainly, and one which split opinions among the SlashGear team.
Equally polarizing are the looks; just as you'll not forget you're wearing the Platinum i-Series, neither will others miss them. They're shiny, chunky and very obvious, as are the iharmonix logos on each of the earbuds.
We had fewer arguments with the way the Platinum i-Series fit, with the three ear gel sizes offering reasonable scope for different ear canals. The smallest really is quite small, which made the i-Series popular with the SlashGear Japan girls. Our only caveat would be that, because of their weight, it can feel as though the earbuds might be pulled out, especially if the microphone section starts swinging. Different members of the team perceived that differently, though, and again your mileage may vary.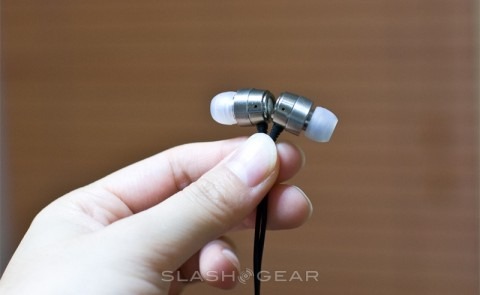 Sound quality is fair, although for all iharmonix's marketing hyperbole the bass is far from strong. That actually suits the headphones, though, with clear mids and reasonable treble (though lacking the sparkle in more expensive headphones we've tested) adding up to a pleasingly balanced sound. Microphone quality was high, with callers telling us we came through clearer on the iharmonix than with both Bluetooth headsets and wired headsets (the wired headsets were those that came with the phones we tested the Platinum i-Series with).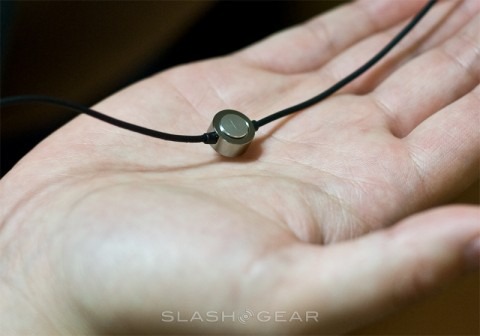 The scope of the multifunction button built into the microphone depends on the handset you're using it with; at its most basic it answers and ends calls, though some phones will also let you pause and skip music tracks with it. Taking up the whole front of the microphone section, it's easy to press and clicks reassuringly; we have no concerns over build quality.
With an MRSP of $59.99, the iharmonix Platinum i-Series finds itself in a hotly-contested headset segment. We feel its distinctive looks will decide most would-be buyers before the sound gets an audition, but if you can live with the heft and the polish, the audio performance is decent.