iGO Power Trip line kicks mobile device charging down to the basics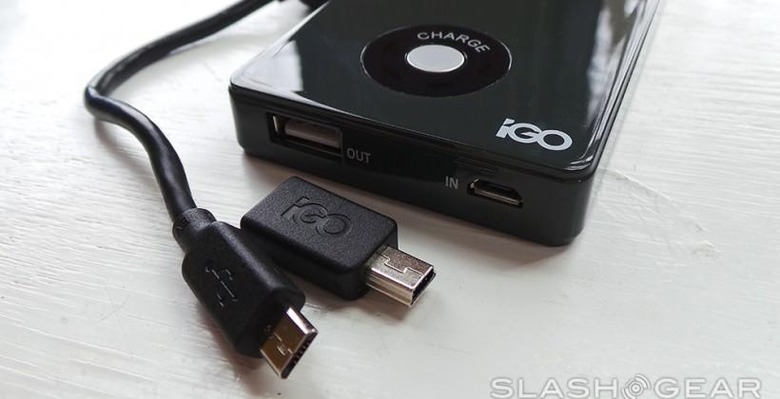 If you've been searching for a mobile device battery that'll power your smartphone or tablet up from your pocket recently, you know there's essentially no end to your choices. The difference between one battery and the next can be as simple as the color choices you've got available. With the company iGO you've got a few unique features in their Power Trip line that may very well sway your pocketbook one way or the other.
With the Power Trip you've got a set of color options – six of them, to be exact, each of them ready to be your pocketable solution for on-the-go charging of your mobile device. The unit you're seeing above and below is the Power Trip 4700, so named for its 4,700mAh power capacity. That amount, for your reference, is more than twice the amount of power of a standard Samsung Galaxy S III and more than three times the capacity of the iPhone 5.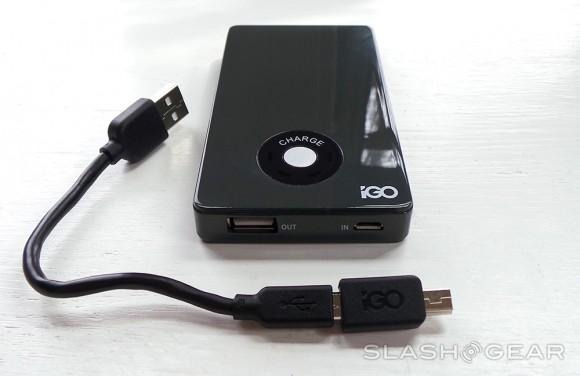 This battery pack lineup works with a single full-sized USB port that'll allow you to connect to your standard charging cord. In the box you get a miniature cord that can charge with microUSB and includes a converter tip so you can charge miniUSB devices as well. Unfortunately the package does not include a Lightning connector, so you'll need to use the cord you got with your iPhone 5, iPad 4, or iPad mini, but rest assured: it does work.
Once you've used up all the power the iGO Power Trip is packing, you'll have to recharge using the same microUSB cord you got in the box – only backwards. In this case you'll need to plug the larger end in to your notebook or some other full-sized USB port you'd use at home to charge your devices.
This charger line comes in three different sizes, ranging from 3,000 to a massive 6,100mAh and works to charge your device with a single button click. Lights surrounding the single button on this charger show in simple terms how much of a charge you've got left, and the pack itself is perfectly pocketable. The largest size Power Trip will cost you $79.99, the 4700 will cost you $59.99, and the 3000 runs $49.99 – and they're all available right this minute. Let us know how you roll!