IFTTT for iPad released plus iOS notifications support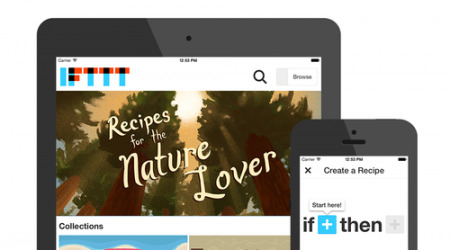 IFTTT for iPad has launched, bringing the power of the "If This Then That" service to Apple's tablet, along with a number of new channels and triggers. Now with an iPad-specific interface, rather than simply doubling the iPhone UI, the new IFTTT iOS app includes an iOS Notifications Channel which allows recipes to fire alerts directly into the notification center on an iPhone or iPad.
IFTTT, for those who aren't familiar, is a web-based system for tying together multiple different services into macro-style "recipes". They can be entirely cloud-based, like automatically pushing select Gmail messages to Evernote for a lasting store, or can bridge the internet and physical devices.
For instance, you can use IFTTT to keep a log of all Jawbone UP24 fitness band data – like steps and sleep – into a Google Docs spreadsheet, or connect different smart home devices like Philips' hue bulbs and Belin's WeMo motion sensors.
The new Notification Center integration means that high-priority alerts can now go straight to the top of an iPhone or iPad. IFTTT has some pre-cooked recipes, like tomorrow's weather forecast or a sports score being pinged out, but any channel should be able to feed into the Notifications Channel.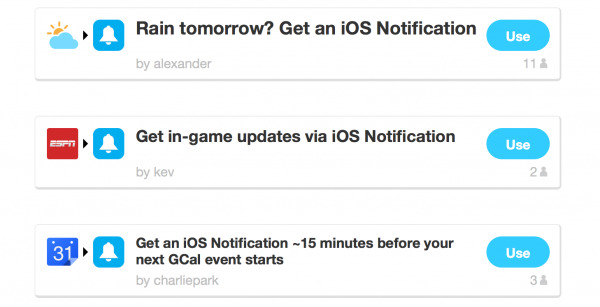 Meanwhile, IFTTT for iPhone/iPad also has a new iOS Photos Trigger, which uses geolocation to only trigger certain recipes based on where a photo was taken.
As for Android users, IFTTT says that there'll be a version of the app for phones and tablets running Google's OS too, though beyond "coming soon" there's no specific release date.
SOURCE IFTTT