There's a brand new channel on IFTTT this week (If This Then That) which enables functionality with the Fitbit family of devices. Fitness trackers are being distributed to the world in full force as the predominant "wearable" device in our modern smart technology-loving world. As such, IFTTT is ready to jump aboard this ship and make with the programming.
The IFTTT community enables the common smart technology lover to command next-level functionality with their hardware. They're allowed to do this with simple formulas. As simple as "if you achieve your daily fitness goal, then post a Facebook status automatically."
With the Fitbit Channel, users of Fitbit devices will be able to access formulas created by community members. Recipes, they're called, and IFTTT is so pumped up about enabling Fitbit that they've summoned the community to create recipes at a high rate – the best will be pushed to the top – Fitbits for everyone!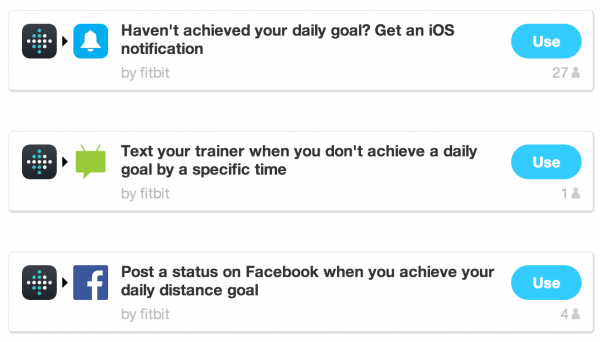 IFTTT has been activated for Android recently as well. Have a peek at a few SlashGear and Android Community recipes at https://ifttt.com/p/t_chrisburns and stay tuned for more in the near future! We'll be IFTTT with more devices and services sooner than later!