IFA 2007 - New TomTom range travels to North America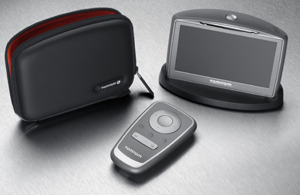 Vincent spent some time playing with the latest TomTom GPS navigation units and was pleased to find out that a number of models are crossing the Atlantic and finding their way to North America.  The range-topping GO 920 and the 3rd edition ONE will be available in September, with the former offering pre-installed maps of the US, Canada and Europe on its 4GB of internal memory.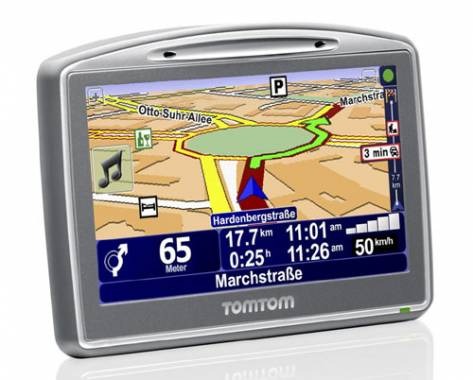 The GO 920 packs the new Enhanced Positioning Technology for more accurate navigation, using movement and gravity sensors to supplement – or, in the case of a lost satellite lock – GPS data.  Compatibility with TomTom's Map Share service means users can exchange map updates based on road layout changes.  Screen real-estate is ample, thanks to a 4.3-inch touchscreen, and there's also a Bluetooth remote control for backseat drivers.  Interestingly, voice-prompted address entry means you can tell your satnav where you want to go, rather than jabbing at an on-screen keyboard.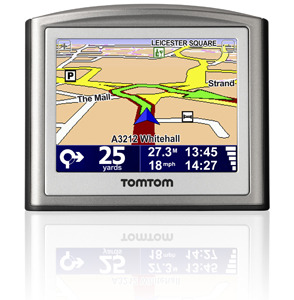 At the entry-level, the ONE lacks such niceties as voice-prompted address entry and Enhanced Positioning, but still gets a 3.5-inch touchscreen and 1GB of internal memory.  There's compatibility with Map Share too, and an overhauled interface.
Both are compatible with TomTom's new RDS-TMC Traffic Receiver, which gathers traffic information from FM radio channels, and can be used either instead of or in addition to the company's existing TomTom PLUS Traffic service that uses a Bluetooth connected cellphone to download road conditions.  Delays and road alerts are displayed on the right-hand side of the TomTom unit's screen, and tapping it leads to re-routing options.  The RDS-TMC Traffic Receiver is included with the GO 920 (together with a year's subscription) or priced at $129.95 for owners of other units.
The GO 920 and ONE are available from September priced at $599.95 and $249.95 respectively.